Apollo Chennai's senior Urologist is visiting Silchar; Will check patient at Apollo Meherpur on Sept 3
Problem of Prostate Gland is widespread in Silchar, especially among senior citizens. People suffer a lot and then they get habituated to daily medication. The medicines indeed provide some momentary respite but then the problem in the body remains and keeps getting worse.
Apollo Clinic Silchar is presenting the residents of Barak Valley with a golden opportunity to consult one of the most senior and respected Onco-urologists in the country, Dr. N Raghavan. His cabin in Sindura block at the Apollo Hospital in Greams Road, Chennai is always surrounded by patients, primarily traveling from Assam and Bangladesh. The Clinic authority has informed that Dr. Raghavan will be available for a checkup in Silchar on September 3, 2022. He will only be available at Apollo Clinic Silchar and on prior appointments. To book the same, one can call 7099003112 or 7099090222.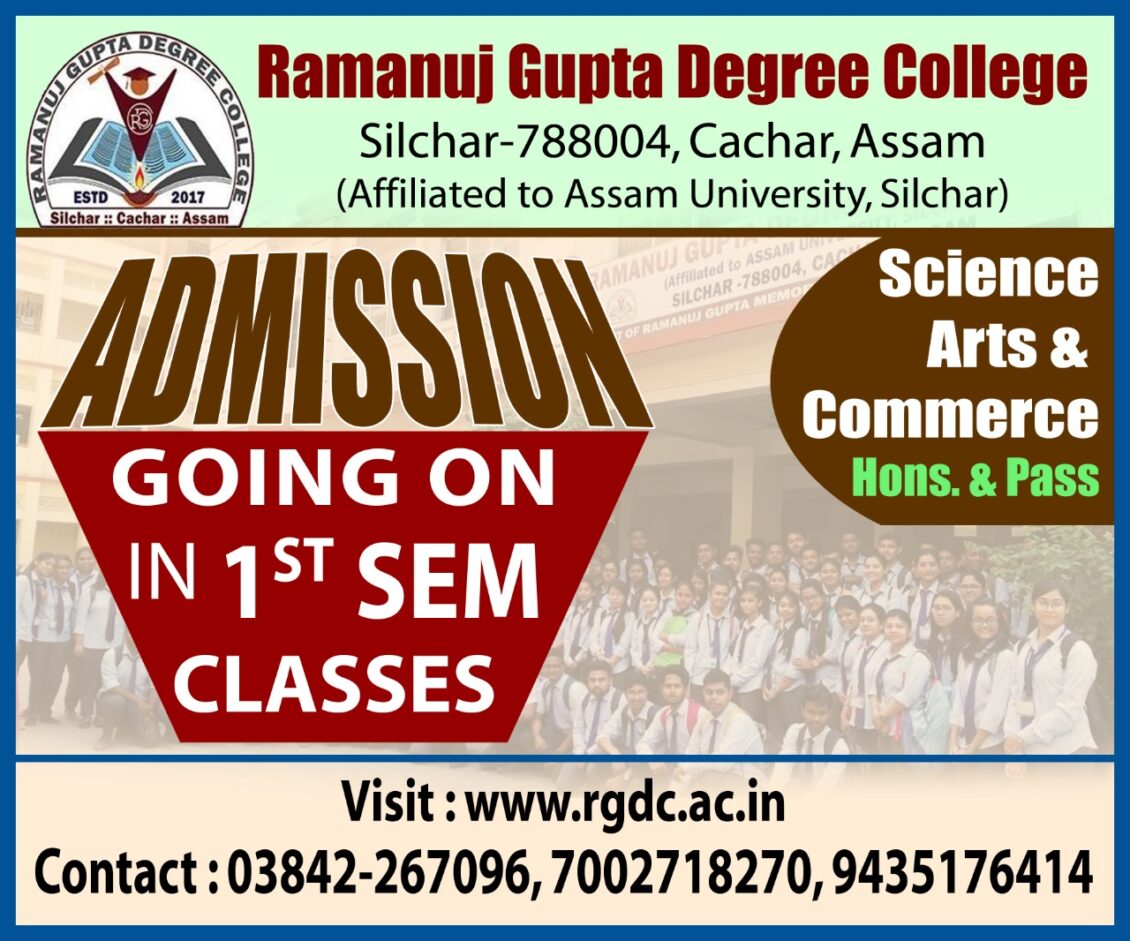 Alumni of PGI Chandigarh (General Surgery), Dr. N. Ragavan, trained and worked as a senior Consultant Urologist and UroOncologist in the UK. He did his fellowship in Germany under Prof Stolzenburg. He has 15 + years of working in UroOncology with expertise in open, laparoscopy, and robotic surgeries for patients with prostate, bladder, kidney, penile and testicular cancers.
He is the first in South India to perform novel and pioneering works in Robotics including Extraperitoneal, Radical Prostatectomy Total Intracorporeal Nephroureterectomy Retroperitoneal Lymph Node Dissection (RPLND), Cystectomy with an ileal conduit, Boari flap, Culp pyeloplasty and more.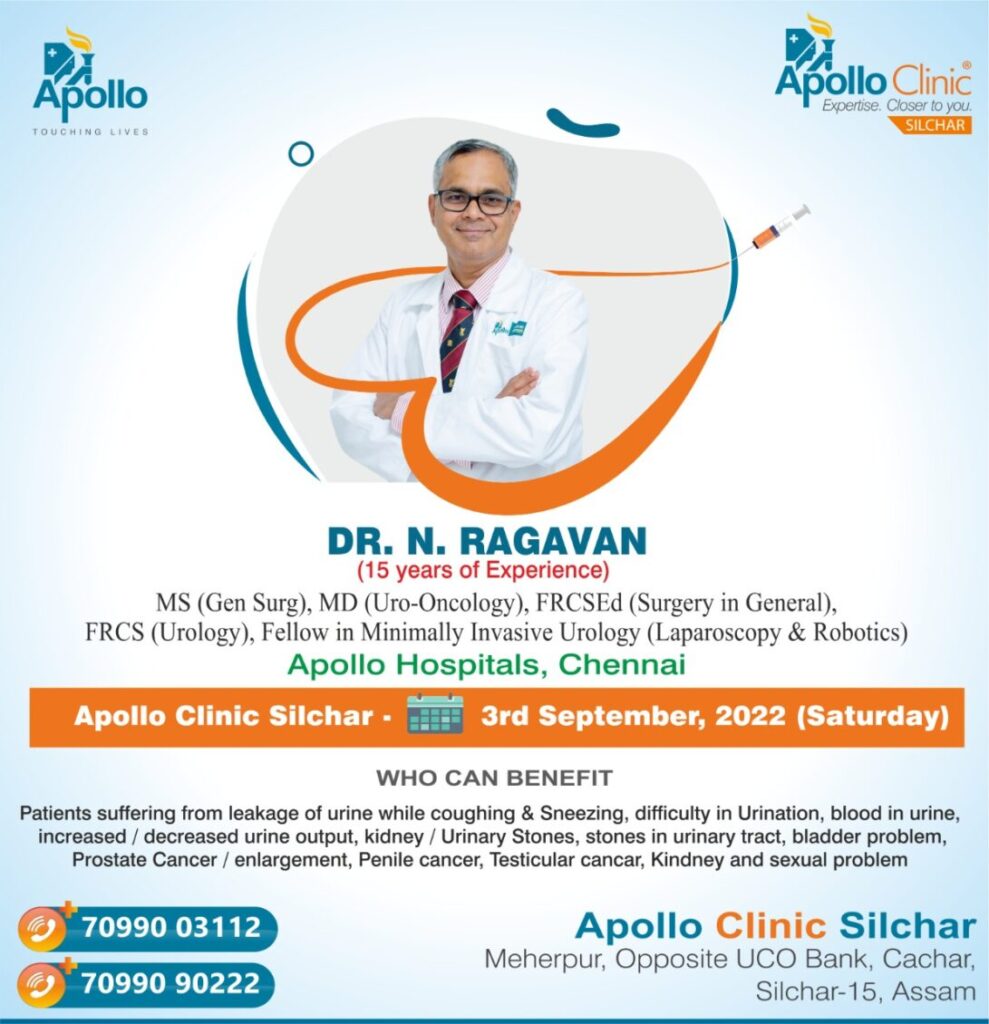 A keen academician, researcher, and teacher, Dr Ragavan conducts a training programme in UroOncology, mentors Urology trainees and has published 30 papers in international journals. He is member and faculty of various national and international urology and Uro-oncology societies.
This is the first time he is visiting Silchar to check patients and interested individuals can book his appointment by calling 7099003112 or 7099090222.