Cachar College Principal appointed his brother as an office assistant, authorised him to sign bills; Sources hint toward scam worth lakhs
Cachar College Principal, Dr. Siddhartha Sankar Nath was released on conditional bail post midnight on Sunday, August 21. He was arrested on the basis of an FIR lodged by the Deputy Commissioner of Cachar. The DC alleged that Nath failed to conduct the examination as per protocol and remained unavailable to the officers at crucial times.
Following his arrest, a pandora's box has opened. The Principal went to the press and alleged that the deputy commissioner slapped Professor Swadesh Ranjan Das and forced him to do situps. This, the Principal said was reported by Das verbally. The Direct Recruitment Test for Grade III posts will be conducted tomorrow and the Principal of Cachar College remains on leave.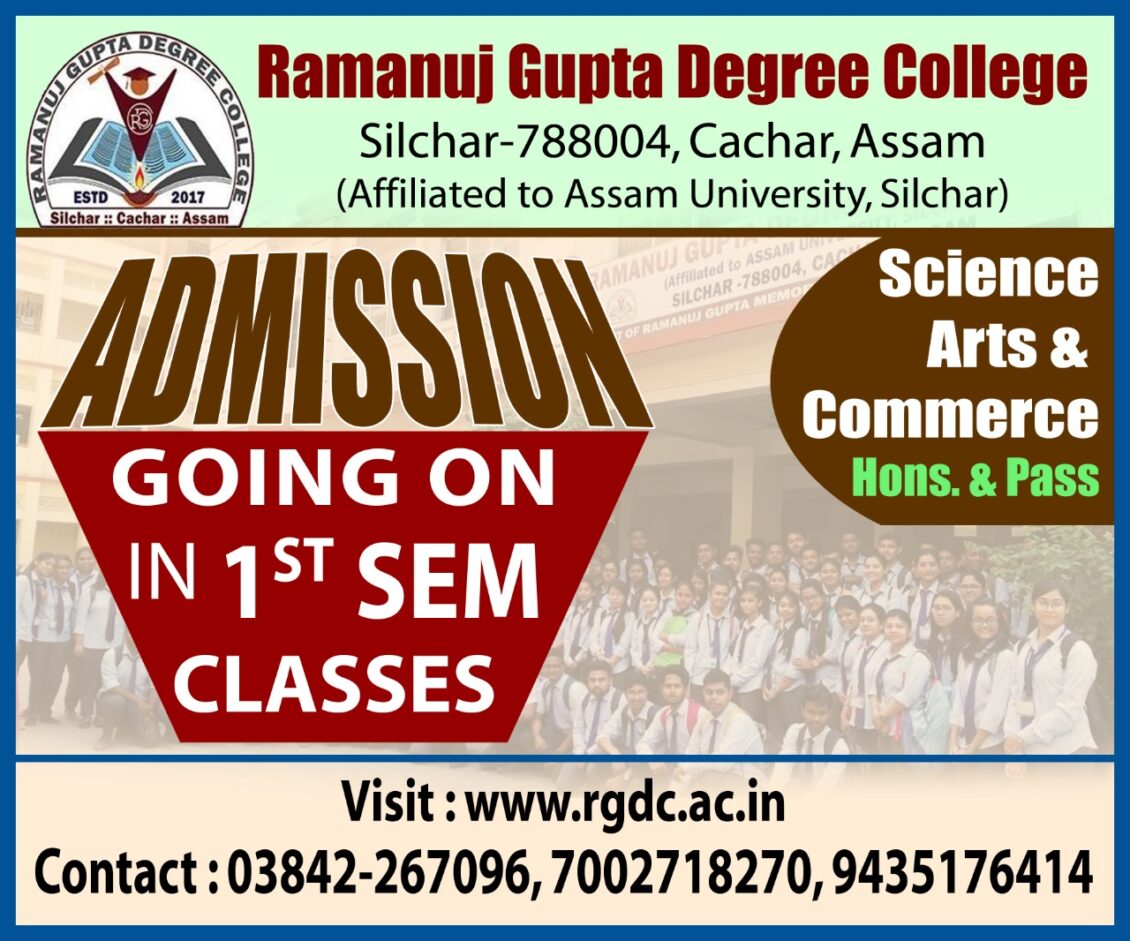 While all the associations condemned the alleged assault on Professor Swadesh Ranjan Das, the Principal did not fetch that much support. Assam College Teachers Association (ACTA) in its statement mentioned, "As per information and evidence available with us, we state with a deep sense of indignation that the careless, arrogant and whimsical style of running the Cachar College in violation of relevant rules by its Principal Dr. Siddhartha Sankar Nath has caused harassment and severe mental agony to a number of teachers working there ever since he joined there."
Barak Bulletin has got access to a document that confirms the appointment of Kachan Nath as Office Assistant. Kanchan Nath is now trusted with the responsibility of the accounts department and as per sources, he signs or clears all the bills amounting to less than Rs 5 lakh that is, up to Rs 4,99,999. Kanchan Nath, who is a permanent resident of Tripura happens to be Siddhartha Sankar Nath's brother (Cousin). He was appointed without any advertisement and as per sources, his remuneration was doubled within a short span.
A student on condition of anonymity questioned the appointment and said, while there are thousands of unemployed youth in Barak Valley, why are people from Tripura being appointed without any advertisement?
Not just that, the student also pointed out that the appointment of an office assistant violates the norms. In 2019, the Government of Assam issued a directive that mentions, "Prohibition for engagement of teaching and non-teaching staff in Provincialised Colleges of Assam without any sanctioned post." The order further adds, "No Provincialised College shall henceforth engage any person as teaching and non-teaching staff where no sanctioned posts exist for the purpose."
The order clearly mentions, "All members of Governing Bodies of Colleges including Principal Secretaries of the Colleges will be held responsible for any violation in this regard. The Principal of Colleges shall submit a proposal for administrative approval for filling up the vacant sanctioned posts 6 (six) months before the occurrence of vacancy to this Directorate."
While this directive remains in effect, it is astonishing that the Governing Body of Cachar College presided over by Shashanka Shekhar Dhar who has also been quoted as "representative of Silchar MP Dr. Rajdeep Roy and BJP leader" by Sentinal Assam, signed an extension in the month of June this year for a period of 89 days with a promised remuneration of Rs 20,000 per month.
The student, who refused to be named went on to point toward a formal advertisement for the post released recently. "This advertisement is tailor-made to appoint Kanchan Nath permanently formally. According to the College-roster, this should be reserved for SC applicants, however, since Kanchan Nath is OBC, we believe, it has been changed to OBC. We demand a thorough investigation of the matter. We have also got to know that Kanchan Nath has applied for a PRC from Silchar and using his resources, has almost secured one," added the student.
There are other whistleblowers too who have turned up against the Principal following his arrest. "Refreshment is one of the biggest expenses of Cachar College today. A proper audit will unveil all the inconsistencies. These bills are signed by Kanchan Nath as per the directions of the Principal," said a non-teaching staff of the College. Barak Bulletin has got access to many such vouchers signed by Kanchan Nath, based on which amount was released from the College's book.
One might question when Cachar College has a senior accountant hired permanently, why would Office Assistant Kanchan Nath sign bills? An order was issued by the Principal of Cachar College in September 2021. The order states, "It is for information of all concerned that, the bills of all kinds of expenditure from different heads & accounts of Cachar College, Silchar valued upto Rs. 5,00,000/- will be processed through Head Assistant and without noting of Senior Assistant (Accountant), due to his heavy workload." This, a section of non-teaching staff believes was done to sideline the Senior Accountant in order to make a route for Kanchan Nath to sign bills.
Saharul Haque, a student who is associated with the SFI, recently lodged an FIR against the Principal for getting him assaulted. According to Haque's FIR, when he was painting the walls, Kanchan Nath stopped him and soon the Principal called a few goons who went on to assault him while hurling abuses.
There are other allegations against the Principal too that need thorough investigation. For example – not cooperating with the Police in the investigation of the multi-crore KK Handique College admission scam or allegation of a conspiracy against Ananda Ghosh, or mobilising a group of students against a Private College or manipulating information to demean professors of Cachar College itself, or not allowing professor of the College to attend NCC training going against the Commandant of the 3AP or sponsoring an assault on an SFI student to be on the good-books of ABVP… and the list is long.
However, he is considered one of the "most powerful" men in the district who has a "deeper connect". Will he use all of them and get away once more, is something that remains to be seen. Will the president of the Governing Body also be put under the scanner? There are many questions that are still unanswered but the most important one – will the Principal try and sabotage the examination to be held on August 28 to make another case against Deputy Commissioner of Cachar, Rohan Kumar Jha is something that remains to be seen.