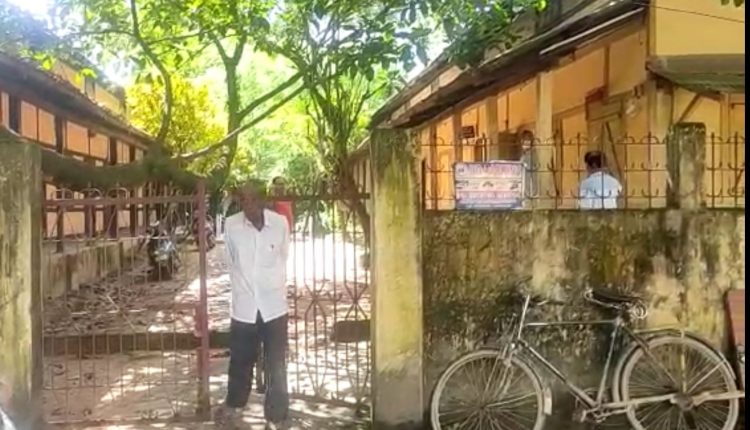 Despite CM's warning, unauthorised middleman, brokers continue to operate at Silchar Settlement Office
Yesterday, chief minister Himanta Biswa Sarma instructed the Circle Officers to ensure that the Settlement Offices are free of 'Dalals' and unauthorised middlemen who charge commissions to the common man. However, in Silchar's Settlement Office, it is more like the middlemen and brokers are running the show. To check the reaction of CM's message to Circle Officers yesterday, few reporters went to the Settlement Office today with their cameras.
It seems the chief minister's message remained unheard. Middlemen and brokers were not only present in the premises of the Settlement Office but they were sitting and operating out of desks meant for officers and permanent employees. When asked what were they doing inside the office, they hardly had any answers as most dodged or ran away.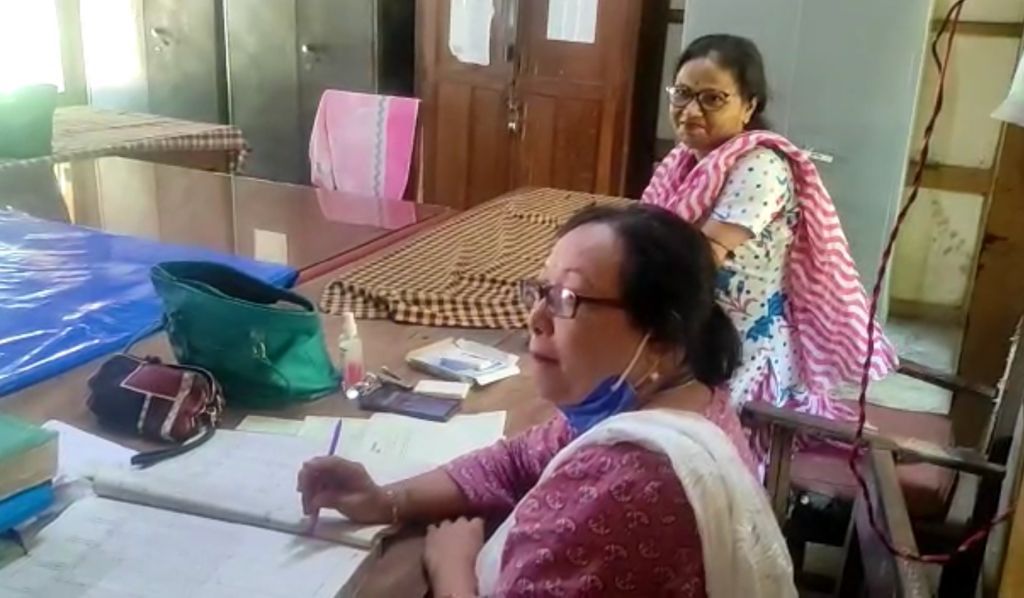 Moreover, today is a state holiday and so, if they are general public, they have no reasons to enter the office premises. Many onlookers confessed off-camera that the unauthorised personnel spotted today have been working in Settlement Office for years.
A lady, who was sitting on a permanent employee's chair said she was "helping out by doing some copy work." According to her, she does so as a goodwill gesture and "not for any monetary benefit." A young man was sitting alongside a permanent employee inside the office. He had no response when the press asked him about his identity. Instead of answering, he ran away from the premises. As the saying goes, guilty mind is always suspicious or in local language – "Thakur Ghore Ke Re? Ami Kola Khai NI"
Chief Minister of Assam, Himanta Biswa Sarma is on a mission to digitise land-agreement procedure essential to sell or buy a piece of land. From registration to the transfer of ownership of a particular plot, or measurement, the people of Silchar alleged that the process takes a lot of time. Also, several reports in recent times, as well as erstwhile, indicated unauthorised personnel are taking commissions and only then the Babus are doing the job they are supposed to.
Sarma, in his clear warning to the Circle Officers, said, "Clean up this mess or else, I will take it on myself to do so." He added, "Officers who join service in 2021, if they go and join hands with the brokers and other middlemen in 2022, they will continue to remain corrupt for the rest of their career and the state will suffer. It is not that you all had to pay bribes to get the job and so after you join you earn it back through unauthorised channels."
He went on to add, "The officers who are now working as ADCs were Circle Officers once. All the ADCs are well aware about the whereabouts of brokers and middlemen in land and revenue Departments. They should act responsibly and help Circle Officers in cleaning up this mess."
Settlement Officer of Cachar who is also the Executive Officer of Silchar Municipality, Jessica Rose Lalsim said that she has already issued an order to the concerned departments to ensure that there is no involvement of outsiders and middlemen in the system. "The problem of Middlemen and Brokers in the system has been a long-lasting one. Over the years, they have just become a part of the process. A few days back, I have issued an order to ensure that there is no outsiders involved in the system. Today, it has been brought to my notice that a few outsiders were present when reporters went there. I rushed to the Settlement Office myself to check. I will look into the matter raised today," said JR Lalsim, while speaking with Barak Bulletin.
Though today, the presence of unauthorised middlemen was very much evident in Silchar's Settlement Office, Lalsim said that the department will follow a zero-tolerance policy as the CM suggested. Himanta Biswa Sarma wants the verification and other paperwork to be completed within seven days if there is no objection raised. To achieve such newer heights of efficiency, the system has to remain "pure" said Sarma. "We should take upon us the responsibility of restoring purity. No one should have to pay a bribe to get their permission or other documents necessary to buy or sell plot of land," Sarma concluded.