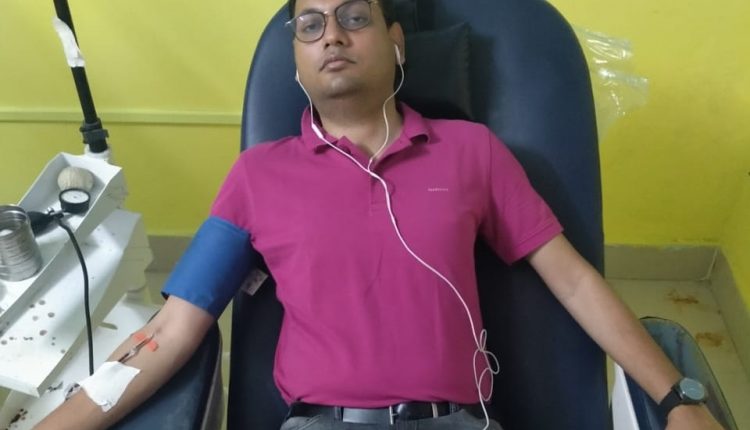 Hailakandi circle officer donates plasma at Silchar Medical College and Hospital
Circle Officer Hailakandi, Tridib Roy donated plasma at the Silchar Medical College and Hospital on Sunday.
He is the first ACS officer from Barak valley to donate plasma. He shared that he felt a sense of great pride and satisfaction for 'giving blood and sweat for the people of Hailakandi district'.
For this humanitarian gesture, Minister for Health and Family Welfare, Dr.Himanta Biswa Sarma complimented Roy. In a letter to the officer, he wrote, "My heart spills out unparalleled respect and regard for your contribution in saving precious human lives. The plasma which you have so generously donated will be used to save the lives of two critically ill COVID-19 patients.
The use of convalescent plasma (CP) collected from previously infected individuals to passively transfer antibodies in order to protect or treat humans is an age-old technique that has proved to be a life savior in this Coronavirus-induced pandemic.
The plasma therapy centre at Silchar Medical College and Hospital became operational from August 3, 2020, onwards. Since then more than 130 donors have donated plasma and more than 244 patients have undergone Convalescent Plasma Therapy.
As readers would already know, symptomatic patients from the three districts of Barak Valley – Cachar, Hailakandi and Karimganj are treated at SMCH.