"If Silchar PS had lodged my complaint, my son would have been alive," Father of murdered child Ayan Barbhuiya; "Pray to CM for justice"
Candle marches and outburst of emotions are fine, but the important question is staying ignored. Why is the father of the deceased eight-year-old pleading before the chief minister for justice and not the local MP or MLA? For the freshers, eight-year-old Ayan Barbhuiya was murdered in broad daylight by Appu Mazumdar at Silchar's Water Works Road. Cachar SP rushed to the spot of the crime and said to the press, "The murder is suspected to be an extension of a long-going land dispute over the two families."
There is a complaint letter that Barak Bulletin has accessed where Manjurul Barbhuiya, the father of the deceased eight-year-old states that his and his son's lives are at risk. The complainant, wife of Manjurul and mother of the deceased mentions certain names who are, "threatening her and her family of murder, loss of properties among other." The letter is dated Feb 28.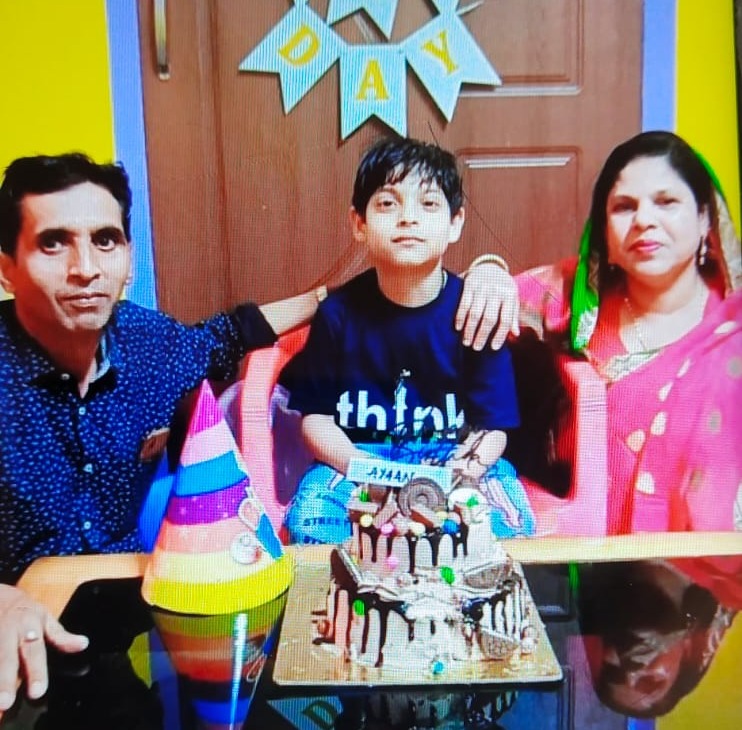 The astonishing part in the letter is the footnote which states, the complainant has tried to approach the Silchar Sadar OC to lodge an FIR but the officers had denied the same. Huge question here, why did the OC Silchar Sadar refuse to lodge a complaint that clearly states their son's life is at risk?
Edited excerpts of an interview with the man who has lost his only child to murder and therefore, is left with very little to lose.
What did the OC tell you, why didn't they lodge the FIR?
They responded to me saying that I already have a case being heard at the court. I tried explaining to them that the registered case is related to a land dispute. However, my complaint is regarding the open threat to life being hurled upon me. The complaint is about the threat to life of my son looming large over his head. They did not consider my cries. It seemed as if the Police administration is in the pocket of the mafias.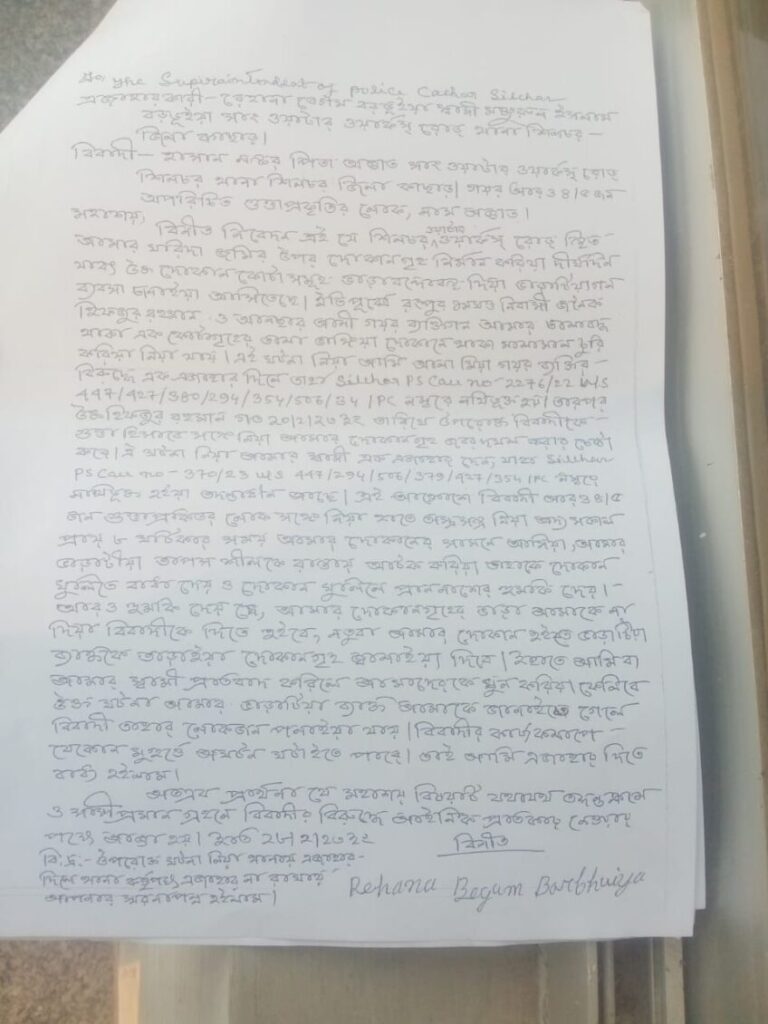 If the complaint was lodged, do you think your son would have been alive?
If Silchar PS had lodged my Complaint, my son would have been alive. Today, I have nothing left in my life. It is all dark with no end to the tunnel I am stuck in.
What did you do after Silchar Sadar refused to lodge your complaint?
With my old and ailing mother, I went to the office of Superintendent of Police, Numal Mahatta. He met me. He behaved very nicely with me and my mother. Coincidentally, OC Silchar Sadar (Amit Singh) happened to visit SP sir when I was meeting him. SP Sir took my complaint and asked OC Sir in front of me to look into the matter. OC Silchar Sadar asked me to wait at the Silchar Police Station.
After that what happened?
I went to Silchar Police Station from the SP Office with my mother and waited there till 11:00 pm in the night. The officers there kept giving me excuses. Once they said OC Sir is in Katigorah and next time they said he is somewhere else and eventually, the night ended in vain for me. I went home with the fear that my family will get killed and today I am talking to you, when my son has actually been murdered. Not just Police, even the press betrayed me. I did a press conference standing at the courtyard of Silchar Police Station and mentioned that my family's life is in danger. Those words did not leave any impact
You have mentioned Hassan Laskar; who else is responsible for the murder of your son? Do you think more powerful and connected men are involved?
In my FIR, I have mentioned Appu Mazumdar, Bappu Mazumdar, Pappu Mazumdar who are sons of Allauddin Mazumdar. Apart from them, I have mentioned Hassan Laskar and Sajib Ahmed. Now you are asking me to name bigger mafias involved in this case? Because I took the names, my son has been murdered. If I take bigger names then what next? Who else in my family? Instead of asking me if the Press or the Police investigates for an hour, the whole matter can be exposed. All names can be brought to the light. But who will do it? The administration? They are in the pocket of the mafias, if they weren't, my son would have been alive. In fact, the accused have always said that they will get me "encountered" by the Police. They said they will frame a fake Hindu Muslim riot and get me encountered. This is the extent they consider themselves immune.
What's next for you, what is it that you want?
I ran from pillar to post in Cachar. Cried out loud at the Deputy Commissioner's Office, pleaded before the SP, tried my level best at Police Stations. Nothing happened. Now I pray to CM for justice, I plead before him to prove that there is law and justice prevailing in this State. I pray before him with joint hands to serve my eight-year-old justice. Let's see the power of the administration…