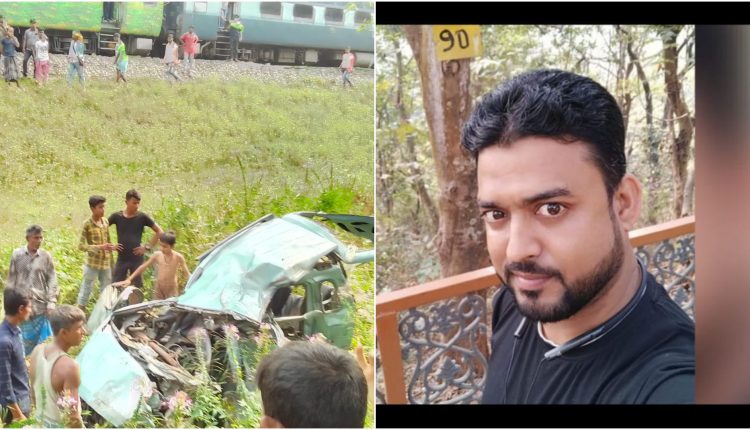 Kanchanjunga Express collides with a crossing WagonR in Badarpur; Driver dead
At Badarpur's Lamajuar area, a devastating accident has put a life at risk. As per available information, Kolkata – Agartala Kanchanjunga Express collided with a WagonR at the crossing in Lamajuar Badarpur.
A 30-year-old resident of Lamajuar village, Sahidul Alam is the owner of the vehicle bearing AS 01 AM 4787 number plate. He was alone in the car and incurred critical injuries. Officials of the Railway Police Force rushed to the spot and recovered Alam from the accident site. He was not responding to treatment at the local hospital and that is when the doctors referred him to Silchar Medical College and Hospital.
Locals said he was going back to his home. "The car was passing through an illegitimate crossing at the Lamajuar area. Actually, the crossing was blocked with concrete pillars. But the pillars were removed and people used to cross through that path daily. The Railway officials never inspected. Today, after the accident occurred, the pillars were again put by the officials," informed a local resident.
According to family sources, Sahidul Alam succumbed on the way to Silchar Medical College and Hospital. "The family did not visit the hospital, instead returned from halfway. His last rites is being performed at home," shared a family member.