On the occasion of the 76th Independence Day, Silchar's Krishti Vivek Cultural Association is going to organise a mega chess championship. The championship will be held over two days, on August 14 and 15 at the Tarapur Girls High School Premise near the organisation's headquarters in Chandmari. Cachar Chess Association is jointly organising this event with Fenesta – premier doors and windows as the title sponsor.
In this tournament, there are inter-school segments, with under-9, under-13 and under-16 categories as well. The champion school will be awarded the championship trophy along with a cash prize of 3500 rupees. The runners-up school will get 3000 cash and a trophy, whereas, the third positing holder will get cash prize of 2500 rupees along with a trophy.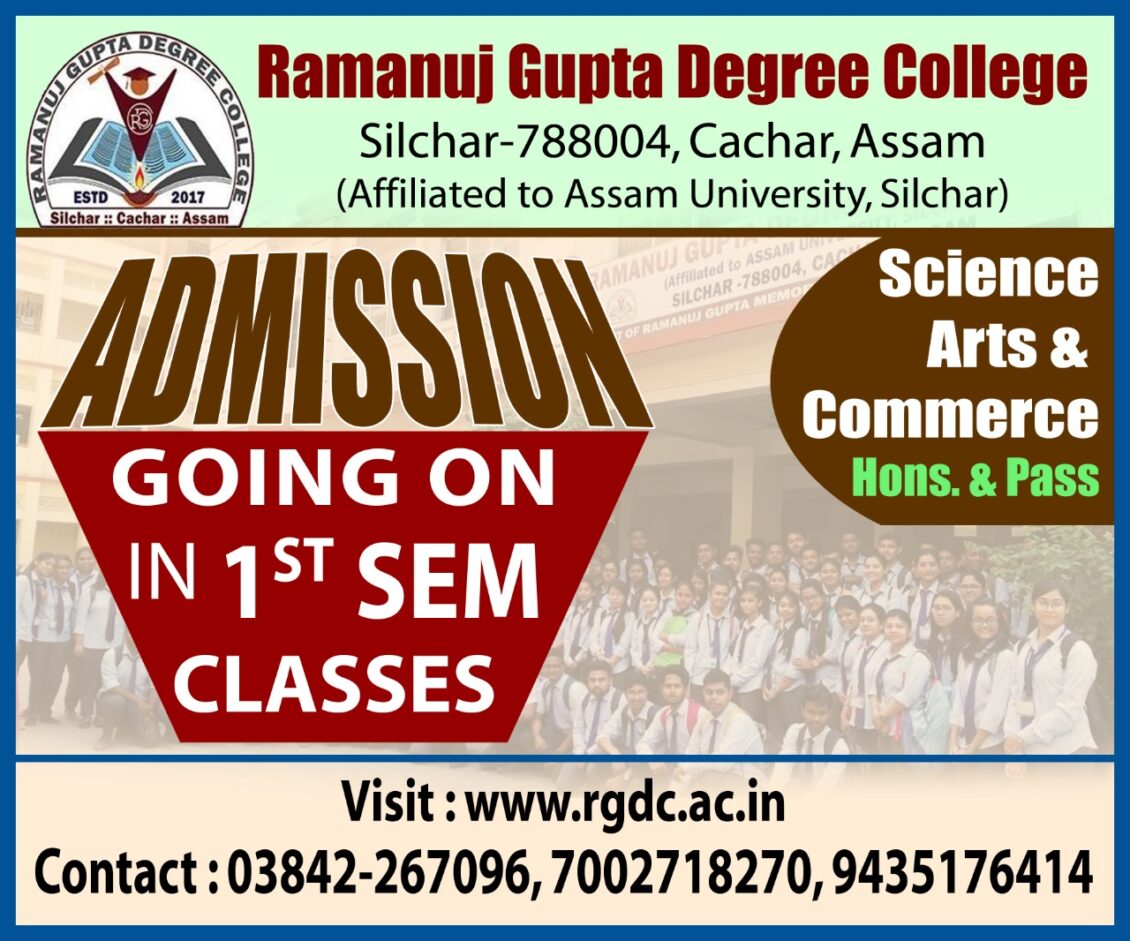 The matches of the tournament will be played in the Swiss league format. There will be an open category as well where rated chess players won't be allowed to take part. This has been done to welcome newcomers into the game of chess. The club's sports secretary, Nirmalya Chakraborty said, "The sole purpose of this tournament is to introduce chess to more people and so that we can have new players in this sport. Our focus is in the inter-school section and so far we have invited 21 schools".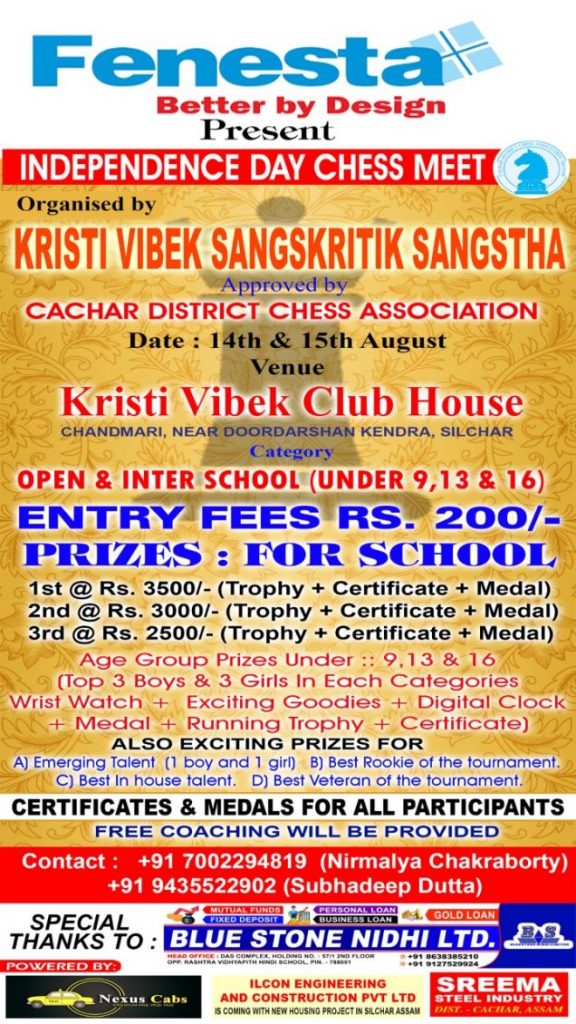 The registration for this tournament is still going on. The interested students can register by visiting the clubhouse at Chandmari. In the previous tournaments in 2018 and 2019, chess players from across the North East came to participate in this. Due to the COVID pandemic, tournaments were called off in 2020 and 2021.