Miscreants rob house of candidate's brother-in-law while he was busy campaigning
New Bhakatpur, Chencoorie Road, Silchar's resident Raj Kumar Gopal Sinha was shocked when he entered his house on Monday morning. Sinha had gone to Sweti part 3 at his native place to participate in his sister-in-law's election campaign. "When I returned home with my family, I was astonished as my Nokia mobile phone, SONY Vaio Laptop, jewellery, money were missing and the entire house was in a mess," says Sinha. 
He believes that the miscreants entered his residence between 1 to 3 o'clock at night. "They even robbed my kid's baby soap," he shares. Sinha has filled an FIR, "What happened to us should not happen again to anybody. If someone is found suspicious of trying to sell those stolen goods please do contact me at 7002541211," he appeals.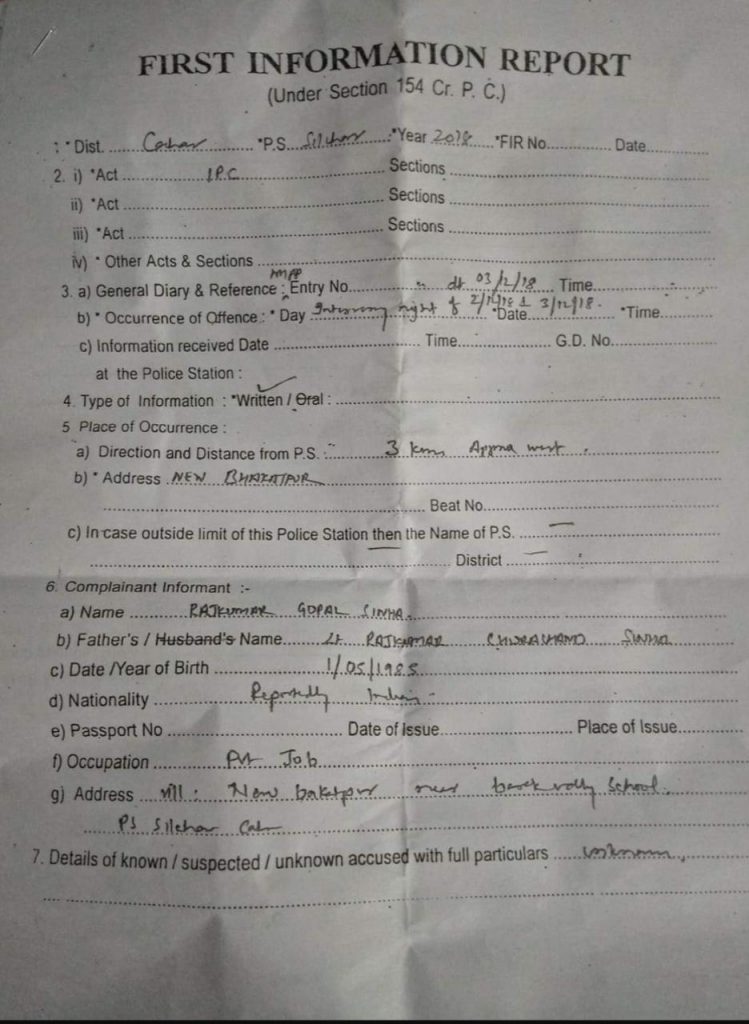 Sinha is not very happy with the attitude of Police officials, "Whenever I reach out to them, they simply say we are in NRC or Election duty. Come after the election," Sinha concludes