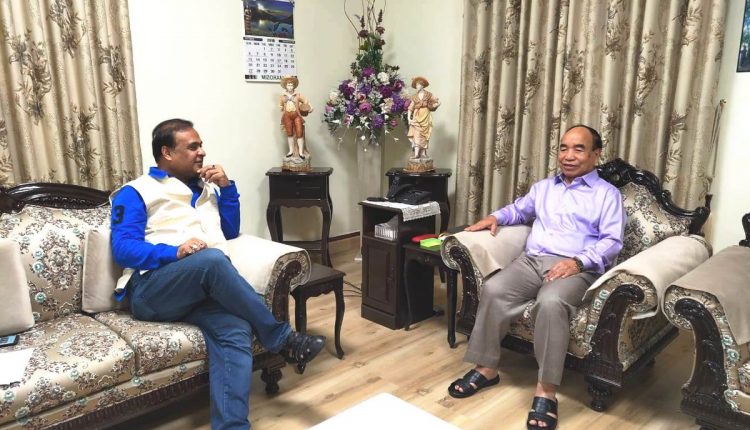 Mizoram withdraws investigation against Cachar DC, DFO; Assam to withdraw FIRs against DC Kolashib, SDPO
From discussing, "Let's handover investigation to NIA or CBI," the respective chief ministers of Assam and Mizoram and announcing withdrawals of FIRs on Twitter. It has already been a ride. A fact that might soon get erased from the memories of politicians and the general public, on July 26, six kilometres within the constitutional boundaries of Assam that has been demarcated by Survey Of India, six Assam Police personnel were shot dead and more than 40 were brutally injured by bullets fired by Mizo forces.
The incident occurred when the Kolashib SP was sitting with the IG Assam Police, Anurag Agarwal. Once the onslaught was launched, officers within Assam pleaded to Kolashib SP to cease-fire but he did not pay heed to any of that. Minister in Assam, Ashok Singhal himself went to the residences in Lailapur, Cachar to see their houses being attacked by the Mizos. In fact, he showed to the press three bullets that he said he gathered from the residents living in Assam at the border.
Students democratically demonstrated against the backstabbing, where Mizo forces opened fire at unequipped, unarmored Assam Police personnel from the hilltop. All of them, in every nook and corner of Barak Valley, demanded investigation and action against the Mizo forces, against the Rajya Sabha MP from Mizoram who said, "We shall kill them all." Here he talks about killing his fellow countrymen within the territory of the country.
At the stroke of midnight, the chief minister of Assam Himanta Biswa Sarma tweeted informing that as a "Goodwill gesture", Assam Police will drop MP K. Vanlalvena from all sorts of investigation but the role of others will be investigated. He tweeted this responding to media reports that suggest Kolashib SP has dropped Sarma from the investigation. In the evening, Sarma tweeted again.
I learn that Honble CM Zoramthanga has asked Mizoram Police to withdraw FIR dated 26.7.21 against our officers. I heartily reciprocate this positive gesture and ask Assam Police to withdraw cases against DC Kolasib and SDPO Vairengte. Further, in aid of an early amicable resolution, I am sending my cabinet colleagues, Atul Bora and Ashok Singhal to Aizawl on 5 Aug, 21, for a meaningful dialogue. Assam stands committed to ensuring peace on its borders, paving the way for a peaceful & developed North-East."