Novoneel Chakraborty decodes his 18th novel Whisper to Me Your Lies: 'It's my first genuine crime thriller'

Whisper to Me Your Lies – is the latest crime thriller by Novoneel Chakraborty, published by Penguin India in October this year. This is Novoneel Chakraborty's 18th novel. As you may know, many of his books were listed among the bestselling books on different e-commerce websites nationally and internationally.
However, his latest book, 'Whisper to Me Your Lies,' as Novoneel Chakraborty describes, is his first attempt at the genre of crime thriller, as the plot of his new book is set up based on a murder Incident.
Novoneel Chakraborty's previous writings can be categories under the broad genre of thrillers, and his storylines are known for featuring twisted, and forbidden plots. His protagonists are predominantly women, and his latest novel is no exception here. As the author says, he can observe and discover many layers of life and reality looking through a female's perspective.
Ekantika Pakrashi, a young woman from Baruipur, West Bengal, is his latest book's central character. The story is plotted around a murder of a UPSC aspirant, the boyfriend of protagonist Ekantika. As the story progresses, Ekantika finds herself obsessed with solving the murder of her boyfriend, and in the process, gets to uncover many things about her.
'Whisper to Me Your Lies' looks at the cause and effect of crime' –The Hindu wrote, which interestingly resembles the plot and philosophy of the classic psycho-thriller 'Crime and Punishment' by Fydor Dostoyevsky.
Barak Bulletin had the opportunity to engage in an email conversation with author Novoneel Chakraborty regarding his latest book, his writing and the literary and sociopolitical elements of his creations, and the new age of digital media market-driven ecosystem of publishing.
Tell us more about "Whisper to Me Your Lies"
Like most of my novels, this one too has its own twisted ride as it talks about a certain serial killer of the 90s who seemingly has resurfaced and behind whom a girl, Ekantika, obsessively goes to nab him. But during the journey, a lot of secrets of her own life are revealed to her, and her family. Essentially, the story is about a broken family and it's dynamic bond.
You have said in your earlier interviews that you draw inspiration from the women close to your life. You have even dedicated and given them metaphorical name- The Mountain, Ocean and Desert, is this the same for your new book?
Here too, the main protagonist is a girl from Baruipur, West Bengal. I love to tell my stories through a woman's eyes as it allows me certain layering which I don't generally find via the male eye. It doesn't mean that I don't write from the male point of view at all. I guess every story chooses its own protagonist making the writer a mere medium to express.
Do you think contemporary socio-political, cultural issues (gender, sexuality, intersectionality) have been reflected in your writings, including your new book?
I always like to keep the issues sub-textual. That's why most of the readers who read my books just for thrill don't get them, but there are also those readers who can read between the lines and mail me back their opinion about it. In the latest one, there are cultural and societal issues that I have ingrained within the character's conflict. Be it the protagonist or the antagonist.
What is unique or identical about the book compared to your other writings. Is there is any string that connects 'The Thing Beyond Forever' to the 'Whisper To Me Your Lies'?
This one is my first genuine crime thriller, unlike my previous books. So the elements would automatically be different. I've tried my best to narrate it with a structure to best suit the genre. The style is the same though for I believe every author is known for his/her distinct style which one shouldn't compromise much unless he/she wants to really get into experimental writing as I did with my short story collection: Cheaters.
How would you best describe your genre — romantic thriller, or psycho-thriller?
I broadly write in the thriller genre. The subgenre are romantic thriller, erotic thriller, social thriller etc. But I have also written a couple of relationship dramas as well.
It's been said that romantic authors have set unrealistic expectations in relationships for men and women. Do you concur with this statement? If yes, then how do you think, romantic literature shapes the real perception of love, romance and relationships now.
We all want to escape. And romanticising the concepts of love, men, women, relationships in literature helps the reader to escape for sure. If someone wants to assume what's written is what's always real, then he/she is definitely up for some major disappointment. I think we should be open about our perception and not conclude it on the basis of books or movies alone?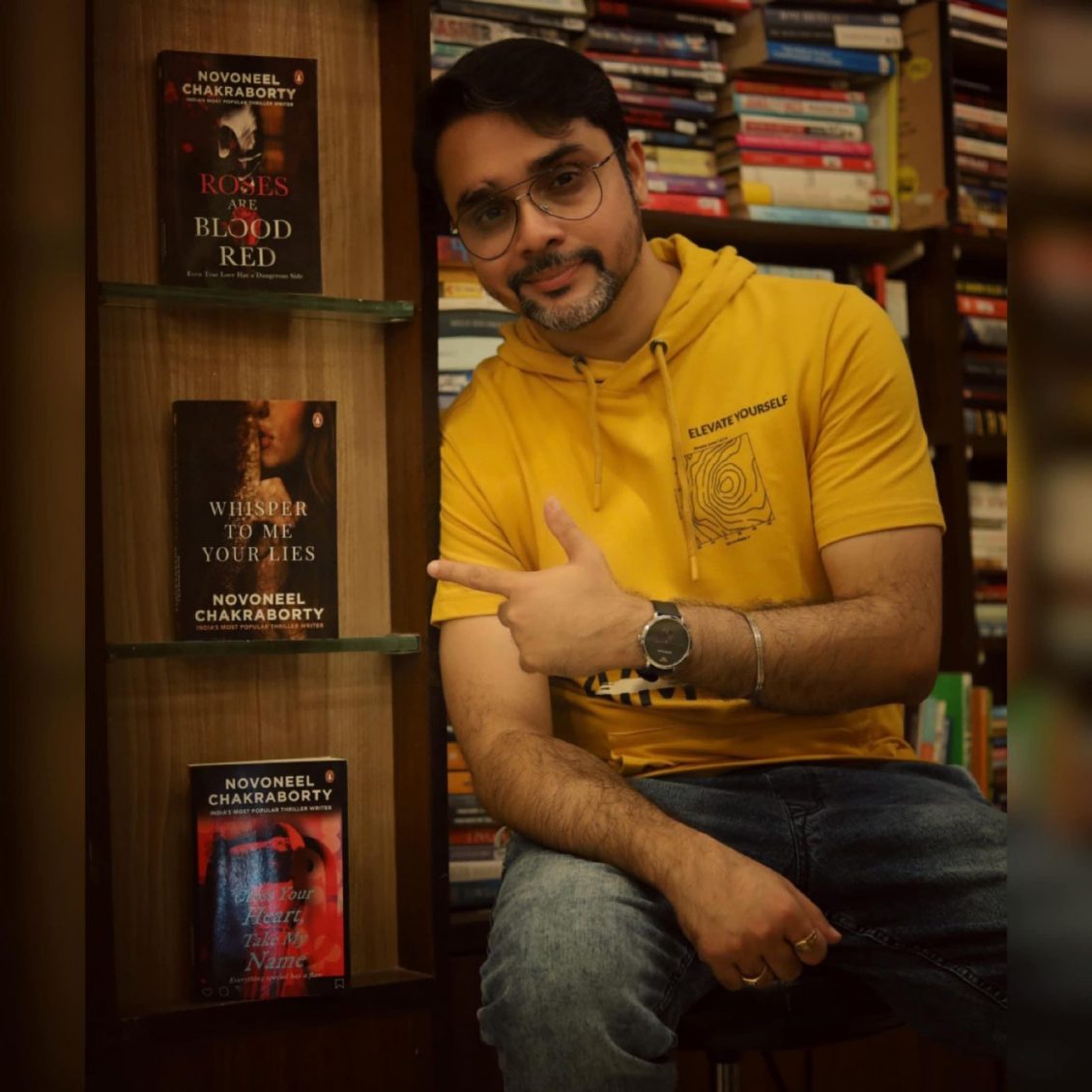 Do you think to be placed among the bestselling authors in India, it is imperative to write only in the genera of romantic thrillers?
I think one should write what comes naturally to him/her. Everyone can't tell every kind of story well. Better to accept that limitation and stick to what one does better unless one wants to experiment with genres.
Do you have plans to explore, and try hand in other genres in future?
Haven't thought of it as of now. Would dabble between thrillers and relationship dramas for now I guess.
What does it mean to be an author in the digital age? How do you evaluate the digital and technological turn?
It's actually great as it gives everyone a vent to express themselves. Earlier it was only the ones who got published whose story came in front of a lot of people. But now anyone with an idea can knit it into a story and publish on various platforms and formats. Only, such a plethora of opportunities also begets mediocrity.
Does the marketing strategy plays a key role in the success of a book, do you think that market and your readers can repel your best writings?
The marketing only positions a book and the author. The readers are the ultimate God who decides whether the author is here for long or just a one-book wonder/blunder.
Given so many shows and films are created on writings; as an author does that aspect play a part when you are penning a new novel. About it turning into a script.
Not for me at least. It's better to submit to the need of the novel when one is writing one than any other medium for the crafts are different for the visual and literary medium. Better not to mix.