Silchar based digital enterprise Zestar announces three more services
With innovation and commitment at the heart of everything they do, Zestar has announced three more services. The made in and for Silchar, the mobile application was launched late last year. The app helps Silcharians get a slew of services at their doorstep.
In the last three months of what they call, "trial run" they have reached out to 2000 plus customers. The metro cities must be aware of apps like Urban Clap, but Zestar's concept was very new in Silchar. Through the app, one could book a driver on an hourly basis or get a barber at home to get a haircut or hair wash or die.
"Booking drivers, Salon services, and electronic appliances repair work are the services that the people of Silchar used most," informs Prosenjit Rajbongshi- Managing Director- Zestar Solutions. He adds that they were buoyed by the high number of repeat customers. "Customer acquisition and customer retention both are equally important. The fact that we have more than 500 registered customers who use our services repeatedly is a big achievement for us as it is still relatively new in Silchar," he added.
The three new services that Zestar has launched are laundry, deep cleaning and financial services.
Rajbongshi added that the laundry service has been divided into two verticals. "One is dry cleaning. We will collect from home and deliver at doorsteps. We have partnered with the best dry cleaners in Silchar and we will ensure that we are providing the best services."
The other part is wet-cleaning and ironing. Zestar has hired trained professionals and bought high-tech equipment to provide a service that no one else can especially in this region. "We will use industrial steam iron which will keep the texture intact. For washing also we will use modern machines which will keep expensive clothes in good shape and size while retaining the core colours," added the managing director.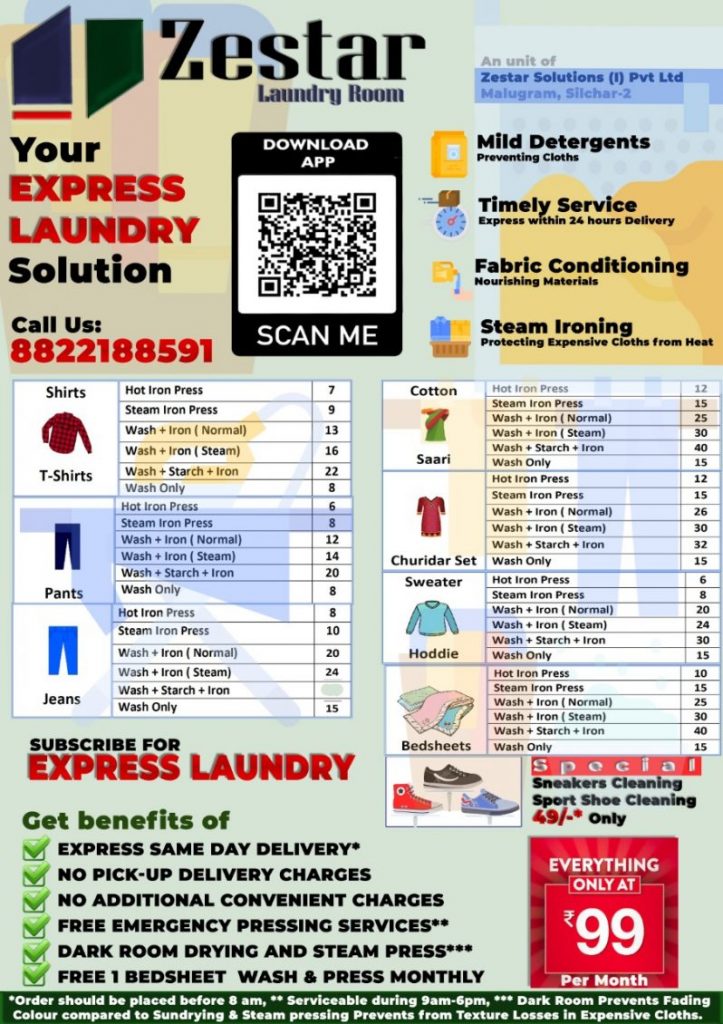 The laundry services will have two categories. One is general and another one is Express. To avail Express services, customers will have to subscribe to it by paying a monthly fee.
The deep cleaning service will also be handled by specialists who have previously worked with giants like Urban Clap. The team will reach residences and commercial complexes with cleaning materials and approved chemicals. They will remove the furniture and deep-clean the entire house including toilets and bathrooms. For commercial complexes too, the process remains the same, informed Rajbongshi.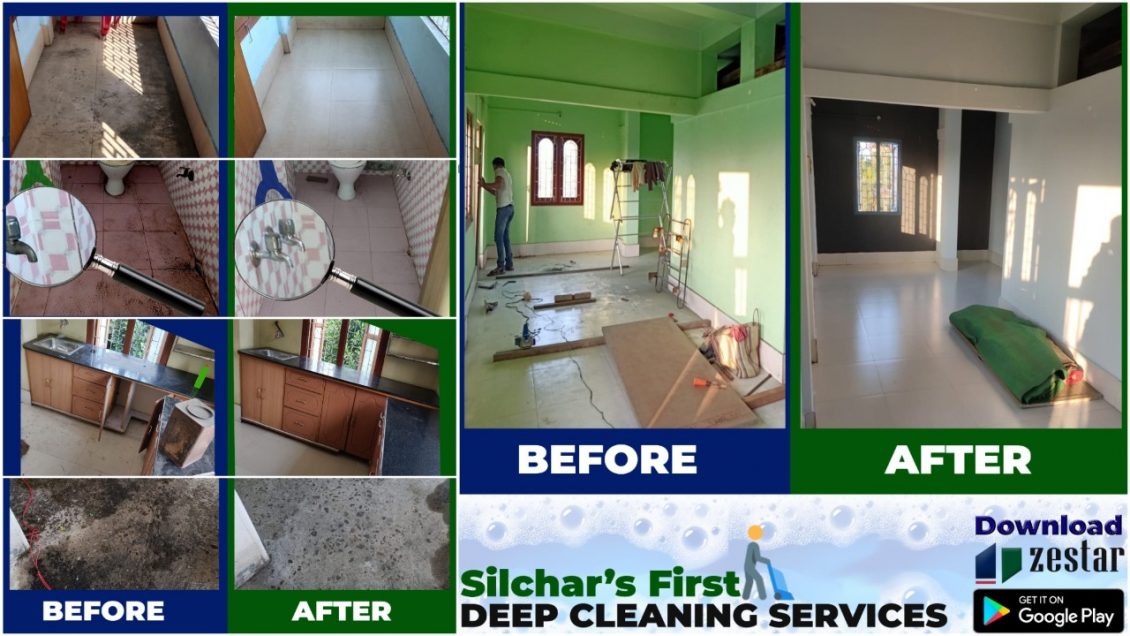 The financial services will include Income Tax Returns filing, Book Keeping for firms, registration of companies, registration of NGOs among many others. "Our promise would be our deadlines. If we say we will deliver within seven days we will stick to it and that is our commitment. Also for financial services, we will have a dedicated point of contact for each firm," informs Rajbongshi.
Zestar has already become one of the biggest digital enterprises in Silchar in terms of the number of services that offer. "We are continuously improving and upgrading our services to meet all needs," concludes Rajbongshi.