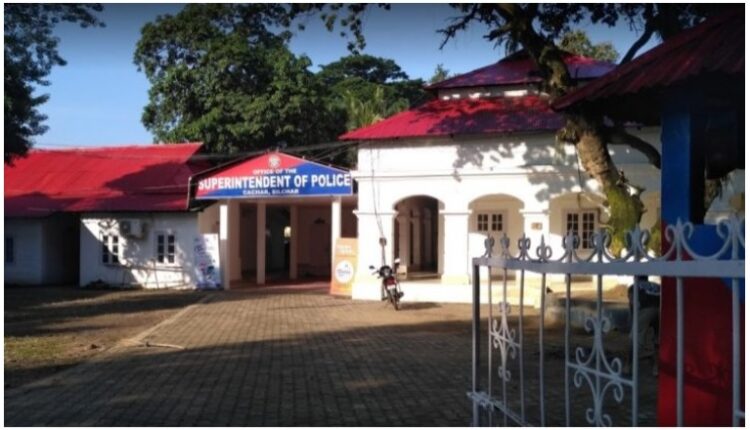 Students of NIT Silchar meet Cachar SP with unconditional apology for misbehavior
A group of students from the National Institute of Technology Silchar (NITS) made an earnest visit to the residence of Cachar Superintendent of Police, Numal Mahatta, in a bid to extend their unconditional apology. This gesture comes in the wake of three First Information Reports (FIRs) filed against the students regarding their unruly behavior on the night of September 15. This incident had occurred following the tragic suicide of a third-year Electrical Engineering student.
During their protest on that fateful night, the students had gathered around the residence of Dr. BK Roy, Dean Academic, and had vandalized his government quarters along with his vehicles. Additionally, the protesters inflicted damage to police vehicles, which are government-owned. The legal implications of these actions have also been brought to the fore, as they may fall under the 'Prevention of Damage to Public Property Act, 1984.' This act stipulates that those who commit mischief causing damage to public property can face imprisonment for up to five years and fines.
It is essential to note that during the protest, the Deputy Commissioner (DC) and Superintendent of Police (SP) of Cachar had extended water bottles to the demonstrating students, aiming to ensure their well-being. However, a regrettable incident occurred when one of the students attacked the SP with a bottle.
Cachar SP Numal Mahatta commented on the students' visit, stating, "Yes, the students came to meet me and they submitted a formal apology. I have taken the letter from them, acknowledging their efforts to visit me. However, I made it clear to them that the violent reaction was something that should have been avoided, and such breaches of law and order cannot be tolerated."
DGP of Assam Police, GP Singh, also weighed in on the events unfolding at NIT Silchar. He expressed his views on social media, saying, "Reference NIT Silchar incident – Protest is understandable on an emotive issue, violence & vandalism is neither understandable nor acceptable. Administration has been advised to be firm in dealing with vandalism while simultaneously dealing with empathy on issues raised. Issues need resolution through discussions. Parents are sincerely requested to appropriately counsel their wards."