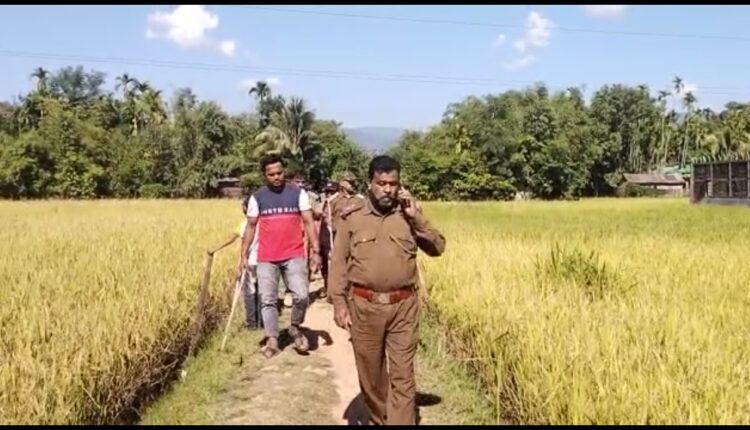 Two tigers allegedly attack six villagers in Kalain, Forest Ranger says wild cats
An alleged attack by two tigers in Kalain has injured over six villagers. This incident happened in the Tarapur village under Bhairabpur GP in Kalain. Out of the six injured, three of them are in critical condition and are undergoing treatment. The attack that happened last night and early morning today has spread fear among the villagers, especially families with children. The Forest Department has launched an operation in this regard, but are of the opinion that these are not tigers, but rather wild cats.
Last evening while some of the villagers were returning home, the two carnivores came running out of rice fields and attacked them. Among them was the Imam of Tarapur mosque who was attacked right outside the mosque. The other two also said, were returning from their work and it was just 8 in the evening when they alleged were attacked by the two tigers.
Today morning again, at around 7 when people just started their daily activities, the tigers ran towards them and attacked the passersby right in front of the Bhairabpur GP office. According to a villager there, a total of 7 people were attacked by the two tigers and at least 3 of them are in critical condition.
Forest Officers have reached there from the Kalain Range Office to take cognizance of the matter. The tensed and afraid villagers asked the forest officials to either protect the village or give them permission to kill the tigers. "These are not tigers, rather wild cats", Forest Ranger Pankaj Kalita said Barak Bulletin. "We don't even have the technology to tranquillize these cats here in Barak Valley and it has to come from the higher authorities. We are doing whatever is possible so that the cats enter the forest and don't disturb human lives", he added.