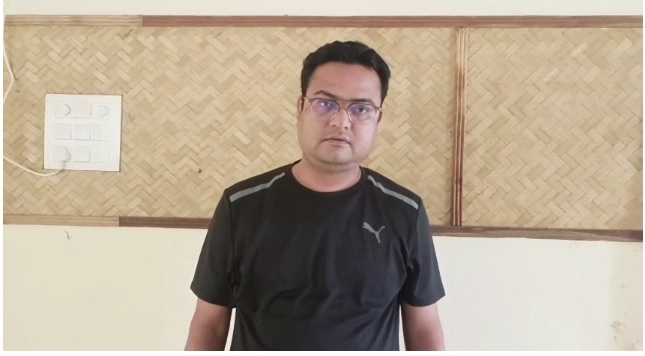 "We have arrested the kingpin in Burmese Supari nexus – Musa Ahmed," SP Cachar Police

In what emerges as a massive success for the Cachar Police, the formation has managed to arrest Musa Ahmed Siddiqui. According to Cachar SP, Numal Mahatta, Musa Ahmed is the kingpin who was running a multi-state nexus that used to smuggle Burmese areca nuts to different parts of the country.
"We were chasing this mastermind for more than a year. He was always on run. Musa Ahmed Siddiqui is a resident of Nilambazar, Karimganj but he was operating from Mizoram. Through secret sources, we got to know that he is flying out of the zone through Silchar Airport, and acting on the same, we have managed to arrest him," said the SP of Cachar.
The SP added, "He was running this syndicate for a long time and this business that he was running is completely illegal. Honourable Chief Minister of Assam, Dr. Himanta Biswa Sarma has made it clear that such nexuses running illegal operations must be uprooted and we are working in that direction. He was running the nexus that used to smuggle Burmese Betelnuts using Cachar as the gateway."
The head of Cachar Police added that the unit is running an investigation to ensure that they are able to take action against him as per law. "He was connected with a lot of people running this illegal business. In other states, he got a safeguard as he was working with influential personalities in different states across the Northeast. However, as he entered Assam to use Silchar Airport, we managed to arrest him," asserted Numal Mahatta.
The SP informed that this investigation is a part of the case registered in the Guwahati Crime Branch. In the past also, Cachar Police managed to arrest a lot of individuals and those were called, "Dreaded Mafias" however, each one of them managed to secure bail as the arrest did not stand the scrutiny of the law. The question remains, will Numal Mahatta manage to furnish a case diary that stands the scrutiny of the law?