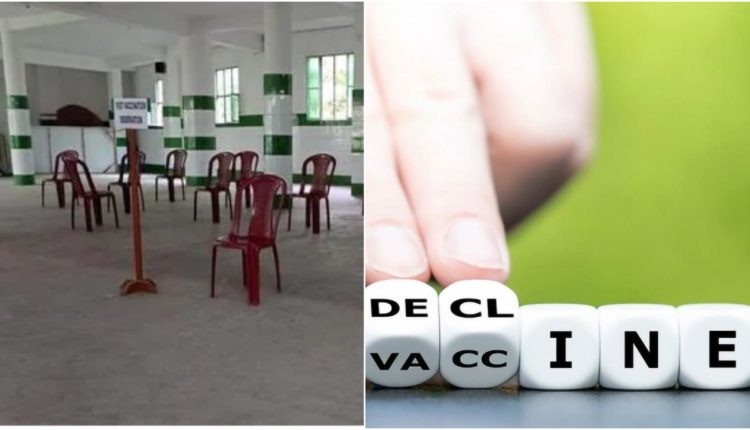 While Cachar reports "0" cases, 1.3 lakh due second doses are worrying administration
Yesterday, the Cachar district reported zero Covid cases to mark one of rare such days since the beginning of the second wave which is considered to be April 2021. It is a reeling sign as at one stage, 99 patients were in the ICU of Silchar Medical College and Hospital leaving only one empty one. While cities like Delhi, Bangalore with advanced healthcare facilities collapsed leaving patients to die on stretchers outside the hospital, Cachar augmented its resources to escape any such devastation. However, the zero can be deceiving. 
Ahmedabad, another such city that was reporting zero cases days in and out in the recent months, suddenly has more than 100 cases to deal with. There are other cities in the country too, where the number has shot up from zero. But, the positive sign is that the vaccinated patients are hardly in need of intensive care or oxygen support.
The Times Of India published a report stating that the new patients coming into the hospital are not suffering from hypoxia. Hypoxia is a state in which oxygen is not available in sufficient amounts at the tissue level to maintain adequate homeostasis; this can result from inadequate oxygen delivery to the tissues either due to low blood supply or low oxygen content in the blood (hypoxemia). A lot of patients who succumbed during the second wave, were suffering from hypoxemia.
Critical Care Specialist, Vivek Dave was quoted by the Times Of India saying, "Covid patients are trickling in but no one has needed oxygen so far. I see it as a direct impact of vaccination."
He urged, "All eligible must get vaccinated at the earliest." Exactly, what is worrying Cachar district administration. If sources are to be believed, then 1.3 lakh people are due or overdue to get their second dose. Last week, deputy commissioner of Cachar Keerthi Jalli, Padma Shri, Dr. Ravi Kannan urged the people of Cachar district to participate in the vaccination drives and get their second dose. It did not work to the extent the administration would have liked. The response was timid.
The think tank in Cachar district administration is burning its midnight oil trying to figure out a way to get people to walk into a vaccination centre. The number of such centres have been increased and yet, a significant part of the district's population is refusing to turn up.
A factor driving this lack of urgency is the improving scenario. Everything has opened up, there are more people walking without masks and the administration has lowered the guards. The devastation has faded from the memories of the people, but one mistake can bring it all back. 1.3 lakh is a huge figure and to get them jabbed will need a collective effort from the administration, elected representative