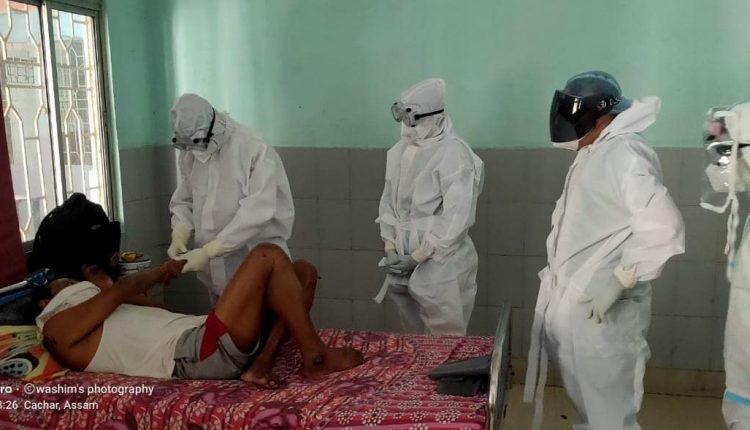 120 positive in Cachar; 69-year-old Das Colony resident dies at SMCH's COVID ward; Positivity rate up to 10.17%
The third wave of coronavirus infections are peaking in country. The cases are leapfrogging in Cachar district too. District Health Department informed that 120 samples have tested positive in the previous 24 hours ending at 12:00 noon.
67 samples have tested positive on RT-PCR out of the 382 tested. 53 samples have tested positive on RAT kits. After 1,179 tests, Cachar has reported 10.17% positivity rate higher than state's 6.48%.
80 patients are admitted to various hospitals within Cachar while 319 are in home isolation making it 399 active cases.
On the other hand, in Silchar Medical College and Hospital, 22 patients are admitted while one is in ventilator. Five patients are on oxygen support.
Dr. Bhaskar Gupta, vice principal of SMCH informed that 69-year-old Subir Chakraborty has breathed his last in the COVID ward of the hospital.
"Resident of Das Colony, Silchar, the patient was referred from Green Heals Hospital on 09th January at 5.45 PM in an unconscious state. He was suffering from Diabetes, Hypertension, Chronic Kidney Disease and history of fall. The patient was immediately admitted in COVID ICU but the patient expired today at 11.35. AM," informed Dr. Gupta.