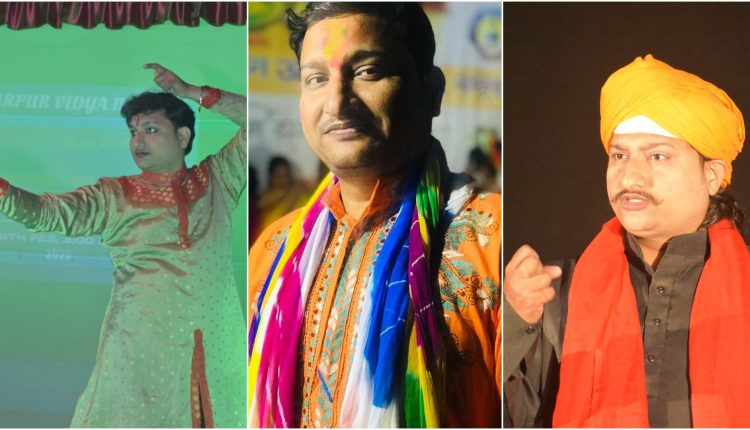 34-year-old dancer, choreographer, cultural activist, Shivalik Park's Nayan Das dies with COVID
Renowned dance teacher, founder of Nrityosree dance academy, Nayan Das has breathed his last earlier today at the COVID ward of Silchar Medical College and Hospital. The SMCH spokesperson informed that 34-year-old Nayan Das' condition was critical and he was under ventilation.
"Along with COVID, he was suffering from hypertension and was diabetic. He had other complications too, and he was declared dead at 8:45 am today," informed the spokesperson. His medical investigation reports will be sent to the State Level Death Audit Board. Based on the reports, the Audit Board will decide if it is a death due to COVID or due to comorbidities.
Nayan Das originally hails from Badarpur where he has a branch of his Dance Academy – 'Nrityasree'. But he was brought up in Meherpur near the ASEB (Now APDCL) office. Das is currently a resident of the Shivalik Park residential colony and operates a branch of his Dance Academy from a rented apartment.
He leaves behind his family members and hundreds of Students. Family sources informed that he was suffering from a high fever and other complications for the last few days. That is when he was admitted to the hospital. Initially, he had tested negative for COVID19 however, after he was shifted to a private nursing home, he was found carrying the infection.
Family sources informed, as there was no ICU bed available at the private nursing home and thus they had to shift back to Silchar Medical College and Hospital.
Secretary of Shivalik Park Development Committee, Debashish Paul said the entire residential colony is mourning the untimely demise of Nayan Das. "He has always been very active culturally and was an integral part of Shivalik Park. It is sad that he had to leave us all so soon," added Paul.
In March this year, there was a cultural event at the community hall in Shivalik Park, and Nayan Das had choreographed and directed the dance in that event. He also used to actively participate in cultural programmes in Agartala, Kolkata and other parts of the country. His death leaves a void in the cultural fraternity.