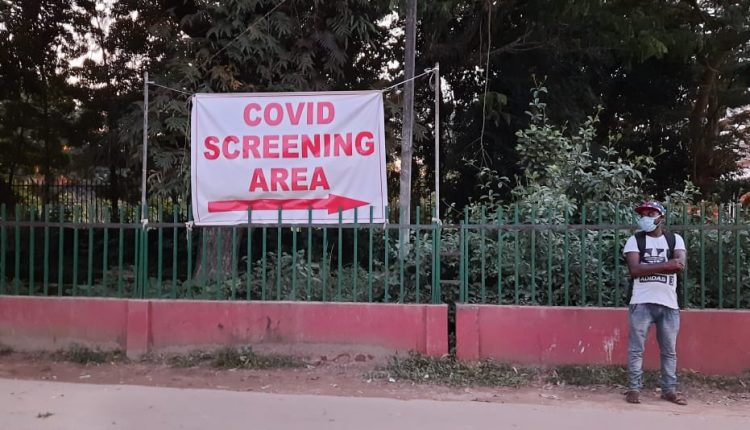 6 in Cachar, Hailakandi 5; COVID positive cases on the rise in Barak Valley
For the first this year, the number of COVID positive cases is witnessing a significant spike in Barak Valley. All three districts have reported COVID cases today highest being from Cachar. Local experts are worrying that Barak Valley might be catching up with the national trend.
As per the data updated by the Ministry Health, India reported 96,982 fresh coronavirus cases and 446 related deaths in the last 24 hours.
As reported by the Indian Express, NITI Aayog Member (Health) Dr V K Paul said the pandemic situation in the country has worsened with a sharp rise in cases and a large part of the population is still susceptible to the virus.
In Cachar district, six individuals have tested positive for COVID 19 in Hailakandi five were found carrying the infection. One BSF jawan who has recently traveled to Karimganj is the only positive case in the district.
Three individuals are admitted to the COVID ward of Silchar Medical College and Hospital. The management of SMCH is preparing itself to handle loads of patient.
"People need to understand that they need to fear the pandemic by taking all precautions. Our masking has gone down and unnecessary travel has increased," said Deputy Commissioner of Cachar, Keerthi Jalli.
"I would request public to get vaccinated at their nearest health centre and take all precautions. If we let our guard down, the pandemic may return stronger. Please stay alert and do your bit by socially distancing yourself, wearing masks and gloves and washing hands and avoiding touching face," Jalli added.
In Hailakandi, the administration has started demarcation of containment zones. Mazibur Rahman Laskar, 40, of Nobin Sunapur under Algapur Revenue Circle has tested positive for COVID. Soon after that, the area has been declared a containment zone
"All activities inside the containment zone have been strictly prohibited barring essential services," shared Megh Nidhi Dahal, Deputy Commissioner of Hailakandi district. "This time we're quarantining the specific houses or areas of the infected patients, rather than sealing off a bigger elaborate area," Dahal added.
He believes that there's no reason to think that the Covid scenario is over. "Hence, we have to stay alert and follow Covid appropriate protocols.," he echoes what Jalli suggested.
When asked about the preparedness and infrastructure of the hospital if cases end up rising like last year, the Hailakandi DC assured that they are well prepared to face that possibility.
"See, it is not in our control to decide who should be admitted to the hospital. If a patient is asymptomatic, then he/she would be given home quarantine and their residence will be sealed off for quarantine as well. Only the Covid patients exhibiting symptoms and complications would be admitted in the hospitals for treatment", said Hailakandi DC Megh Nidhi Dahal.
While Health and Education minister in Sarbananda Sonowal's Assam Government, Himanta Biswa Sarma said there is no COVID in Assam, the reality on the ground might be different. Therefore, though he said it is not essential for the general public to wear masks, actually it is essential for safety.