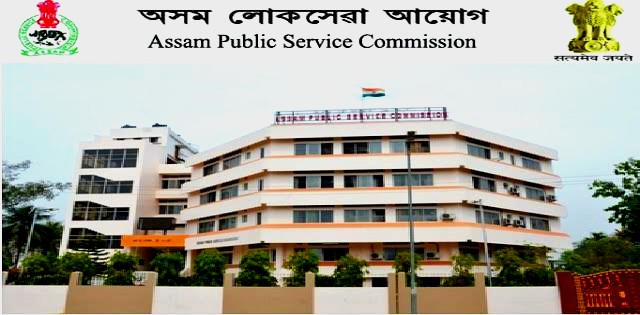 Agricultural Development Officer recruitment: Injustice against Barak Valley argument, "ill-informed" say experts
Assam Public Service Commission (APSC) issued a notification on December 29, 2018, inviting applications for Agricultural Development Officer. In January 2020, the results were announced after the written test and personal interview. On June 23, the Agriculture Department, Government of Assam issued a notice with the names of all 111 shortlisted candidates asking them to join service within 15 days.
Since the last couple of days, the list has gone viral on social media. Several commentators argued that there is an injustice against Barak Valley and there were no candidates from the valley among the shortlisted ones.
Congress' Kamalakhya Dey Purkayastha – MLA North Karimganj also commented on this issue. He took a jibe at the BJP MPs and MLAs from Barak Valley and said, "Yet again it gets proven that the BJP leaders in Barak Valley are spineless."
The reason behind his "spine-less" jibe, he said is the fact that not a single candidate from Barak Valley made it among the 111 who were issued appointment letters by the state government. Not only the Congress MLA, but many other intellectuals from the region have also shared the list on social media stating it an example of, "injustice against Barak Valley."
A senior official in the Assam Public Service Commission (APSC) said that such allegation against the commission for a few "political brownie points" is "disappointing". "If senior people of Barak Valley do not trust APSC how do they expect their children to have faith in the commission or public service. The commission has members from all parts of the state…" said the official.
Sources in the APSC confirmed to Barak Bulletin that there were no applicants from Barak Valley in the personal interview round. The senior official in the commission said, before criticizing the system one must check the particulars carefully.
"How many students from Barak Valley appear for B. Sc Agriculture? Which college in Barak Valley offers this degree?" questioned the official.
Forest, Environment, Fisheries and Excise minister of Assam Parimal Shuklabaidya, while speaking with Barak Bulletin said that the allegations are baseless. "We must not forget that the APSC topper is from Barak Valley," he asserted, adding, "Students in this region hardly opt for such courses, when there are no applicants, how can we expect people to be in the shortlist?"
A senior professor in Silchar confirmed that there is no college in Barak Valley that offers B. Sc Agriculture or any other degree that is equivalent to B. Sc Agriculture which was the eligibility criteria to be appointed as the Agricultural Development Officer in Government of Assam. "What we have is Agricultural Engineering in Assam University and instead of making this Barak Valley – Bramhaputra Valley argument we should demand this course," said the professor.
One could argue that BE Agriculture is superior to B Sc Agriculture and those who studied Agriculture Engineering at Assam University can also apply for the ADO's post. "Hardly any student from Barak Valley appear or make it to that either. Also, remember you need to crack the central entrance examination to secure a seat at Assam University too…" said a professor.
Public Service is a rigorous process that needs years of preparation. A public servant from Barak Valley who cracked APSC in 2018 said that the number of students in Barak Valley preparing for public service is very low. "We do not have the culture, environment that is necessary to prepare for such services. There is no shortcut to it and to be honest, students in Barak Valley aim for a private job in an MNC and not a government service. Before going into Barak – Bramhaputra, we must first shape the culture that is necessary, we must evolve for competitive examination and it needs a lot of effort, how many of us are actually willing to spend two-three years preparing for it?" opined the civil servant from Barak Valley.
Professors, officials in APSC, and officers in Assam Government who are from Barak Valley have all said that the ADO's appointment where B. Sc Agriculture is the eligibility criteria has nothing to do with the Barak – Bramhaputra debate and the injustice argument is "ill-informed."