Another chapter of May 19 ends; Martyr Birendra Sutradhar's wife Dhankumari Sutradhar passes away
On May 19 of 1961, Birendra Sutradhar was martyred at the hands of the Assam police at the Silchar Railway station. He had been married for only two years then and had a six-month-old daughter. His wife Dhankumari Sutradhar has spent her entire life in financial difficulties, working even in factories. She breathed her last at 1:40 pm on Tuesday at the age of 65. She has left behind other members of the family including her daughter. Even when she was ill, she never wanted to go to the Silchar Medical College & Hospital, as that would dig up old memories.
Her daughter Madhumita Sutradhar said that her mother faced difficult days while raising her after her father's demise. At one time many people extended their helping hands, but their financial difficulties never really subsided. Her death marked the end of another chapter in the language movement of the Barak Valley.
Dhankumari Sutradhar had been suffering from health issues for a long time. In addition to her daughter, she has grandchildren and their children in her family. She spent the last 20 years of her life living in a tin and bamboo house on the land given to her by the Silchar Municipality in the area adjacent to Radhamadhab Road. There have been many controversies and many local influential people have tried to grab their land. In such conditions, Shivaji Roy, a businessman, acted as their guardian angel and protected them.
Almost all personality of the cultural field of the city is mourning her death. The three candidates from Silchar, including Tamal Kanti Banik, Dipayan Chakraborty and Dilip Kumar Paul, took part in her funeral journey on that day. His last rites are being performed at the Silchar crematorium, son-in-law Amit Kumar Sutradhar initiated the cremation. This was shared by a member of the Sammilito Sanskritik Mancha. Especially Congress candidate Tamal Kanti Banik was by their side for a long time. He has taken full responsibility for the funeral after her death today.
Her daughter Madhumita Sutradhar said, "The day my father died, she was only 23 years old, I was a 6-month-old child. Later, my mother worked in a factory, worked in people's houses, to raise me. Due to the financial situation, I could not do study much. For the first few years, no one looked after us. After some years, a plot of land was donated by the Silchar municipality, and many extended a helping hand to build the house there. The only regret my mother had is that while my father gave up his life fighting for the Bengali language, the Bengali community did not give him the respect he deserves. Although she remembered that regret, she never brought that up publicly."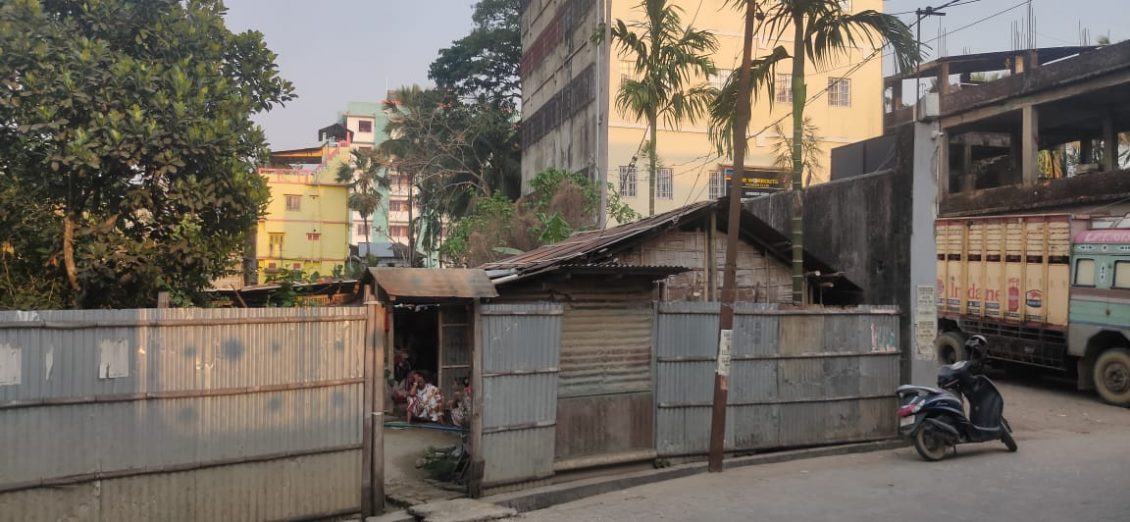 Upon receiving the news of her demise, Dipayan Chakraborty and Tamal Kanti Banik, physician Rajiv Kar and a delegation from the Barak Valley Banga Sahitya Sammelan, Sammilita Sangskritik Mancha and others visited her house. Former Commissioner Sampa Dhar along with MLA Dilip Kumar Paul, Swapan Dasgupta of Bhasha Shaheed Station Shaheed Smaran Samiti, Gora Chakraborty of Sammilita Sangskritik Mancha, Satyajit Dey, Nitya Shikshak Chandan Majumder and others were also present at the crematorium.