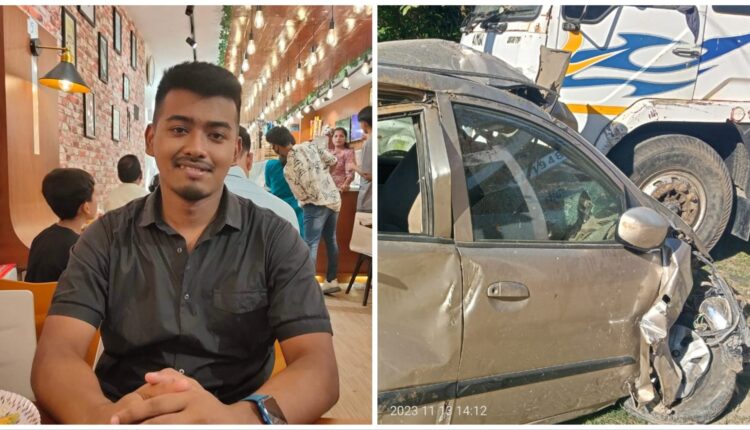 Assam University student dies after speeding I20 runs over pedestrians in Patharkandi

In a heart-wrenching incident, 26-year-old Bhargav Das, a student of Assam University Silchar's BSW course, met an untimely demise in a shocking accident last night. Bhargav, son of Vaskar Das and grandson of the distinguished social worker, renowned theatre artist, and cultural activist Gita Das, hailed from Karimganj's Patharkandi area.
The unfortunate incident occurred around 11:00 pm, as Bhargav, accompanied by friends, set out on foot from home to explore Kali Puja pandals. Tragedy struck when a speeding Hyundai I10 hatchback lost control, veering into the opposite lane and fatally striking Bhargav, who was walking on the right side of the road. The impact was so severe that his lifeless body was found in a roadside gorge a few feet away.
Heartbreakingly, Bhargav's family members were left in shock and mourning after discovering his deformed body approximately 30 minutes later. A local resident, close to the developments, revealed, "Businessman Pari Banik's son was driving the car, and we've learned that he recently acquired his driving skills."
The grim incident not only claimed Bhargav's life but also left one of his friends critically injured, now undergoing treatment at Silchar Medical College and Hospital. The entire area is gripped by sorrow as the community mourns the loss of a promising young student.