Assam's Binita Jain becomes first crorepati of KBC 10: You can watch on October 1 - 2
Guwahati, Assam's Binita Jain becomes the first contestant to win one crore in the current season of Sony TV show Kaun Banega Crorepati. The historical show in its 10th edition is hosted by Big B of Bollywood, Amitabh Bachchan. Binita Jain's run to the big prize can be watched on October 1 and 2, 2018.
Jain went to the show with her daughter, son, brother-in-law and father. The woman from Guwahati took a jar of most expensive tea found in Assam and a story of courage. She was married to an Engineer, who got kidnapped 12 years back and since then, she has no clue about the whereabouts of her husband. She raised her children alone and now teaches in a coaching center in Assam. She smartly answered her questions one after another with precision. In her candid chats with Amitabh Bachchan she shared her story of struggle.
Some stills from Binita's episode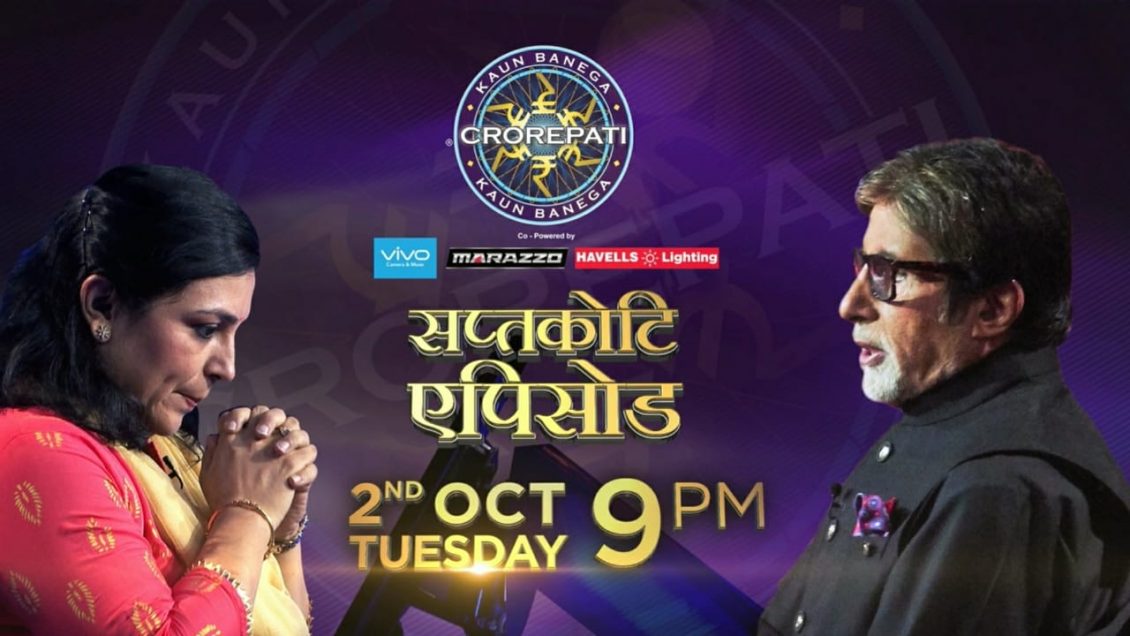 "You must move on" is her motto of life and KBC performance is certain to make whole of Assam stand with pride and move on from the darkness that lies in her past and in the history of the state.
While the recent promo of Kaun Banega Crorepati 10 shows Binita winning a crore, it's uncertain whether she will play the jackpot round of Rs 7 crore.