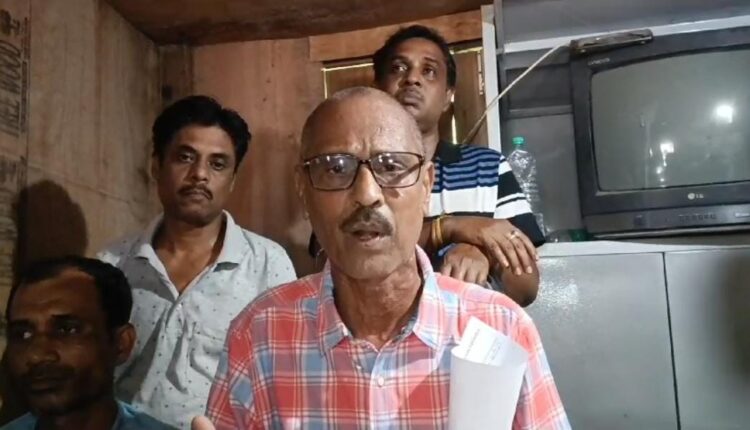 Auto drivers threaten to jump from bridges of Silchar if e-auto registration and e-fines are not stopped
The All Cachar Auto Rickshaw Owners Association has alleged that the ruling party is behind the formation of E-Auto Association. Speaking at a press conference organised in Silchar on Monday, the members of the organisation said that a new committee of E-Auto Association has been formed under the influence of the ruling party to do business with agency. 
Since 2014, the auto drivers of the district have been harassed in various ways. Using the excuse of traffic problems, the local administration divided the city's 15,000 autos into two categories and designated them black and yellow hoods. Later, the administration stopped the registration of autos. Not only that, without reducing the tax, the 16 km radius of autos in the city was reduced to 10 km. Members of the Association also alleged that despite following all the rules and regulations of the government in the interest of the public, the oppression of the traffic police against auto drivers has continued. Despite members of the Association drawing the attention of the administration alongwith the local public representatives regarding the issue several times, their problems have not been resolved.
Meanwhile, the number of e-rickshaws suddenly increased in 2015 when the government started registration for e-rickshaws and the unemployed youths took loans from banks to buy them. But again, bringing the issue of traffic jam, the administration imposed odd-even formula on e-rickshaws also and made the livelihood of more than 5000 unemployed people uncertain. Expressing fears of any new law being imposed on e-autos, the Association members urged people to buy e-autos after knowing properly about government notification.
Various auto drivers of the city raised questions on how e-autos are being given registration permits despite the registration being closed. Expressing their anger over the issue, they warned firmly that if e-auto registration and e-fines are not stopped in future then they will commit suicide by jumping from the newly constructed bridges of Silchar.