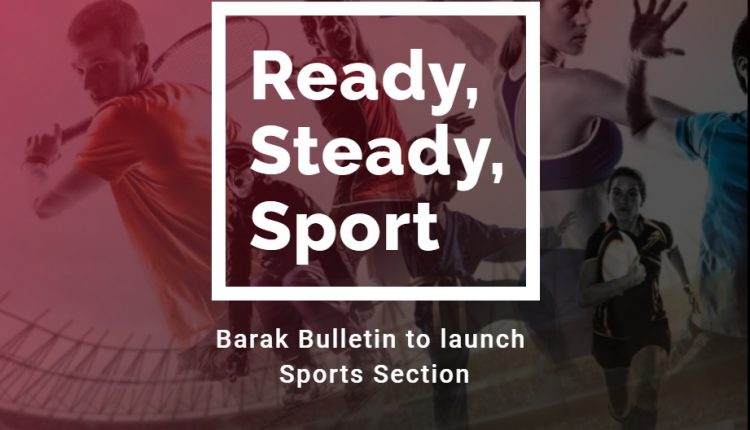 Barak Bulletin announces the launch of 'Sports' section with a motive to inspire local youth
Launched in February 2018, hyperlocal news publication Barak Bulletin has emerged as one of the top publications in northeastern India. The website, on average sees around four lakh monthly visits. So far, Barak Bulletin has only covered developments that are directly or indirectly related to Barak Valley.
The ethos of the publication is to "Take Barak Valley To The World". From the piece of history in Ron Tilla (Read Here) that is lying under the blanket of ignorance, to the waterfalls in Jatinga. The sad stories around the closure of Paper Mills (Read Here) to the proud coverage of Silchar boy ruling the Counter-Strike circuit, (Read Here) Barak Bulletin is a friend, if not the best digital friend of Barakians living across the globe.
The 'Sports' section of Barak Bulletin is going to be different from what the publication has done so far. "Here we will interview and feature national and international stars who have represented their respective countries. The idea is to tell inspiring stories from which the youth of Silchar can draw motivation. Badminton, Cricket, Athletics we will have something for aspirants of all sports," asserts Archana Bhattacharjee, co-founder and executive editor of Barak Bulletin.
Along with success stories of former and current Indian and international players, Barak Bulletin's sports section will also cover local Sports news. "Through this section, we would also like to generate awareness about various opportunities that sports provide. Today, sports is a huge industry in India and there are several options apart from being a player. In our sports section, we would like to bring them to the fore," adds Bhattacharjee.
There will be a team of local journalists who will cover news across Barak Valley, but the publication will involve renowned sports columnists, former players, and coaches. "Sports binds everyone together and we are lucky to have got such a positive response from eminent sports figures across the country. In the next six months, we want Barak Bulletin's sports coverage to be the best in the state. We will leave no stone unturned to achieve that," assures Archana Bhattacharjee.
Under the sports section, Barak Bulletin will also organise quiz competitions and other contests to gauge the interest of the youth. Apart from stories on the website, there will be a strong flow of videos too. The section will go live on October 18 (Sunday) at 2:00 PM. "It will be a part of www.barakbulletin.com and most of the stories will have both English and Bengali versions," adds, Bhattacharjee.
Barak Bulletin will launch the section with an exclusive story on Dipankar Bhattacharjee. Badminton player from Assam, Bhattacharjee has represented India at many International tournaments including Barcelona and Atlanta Olympics. He was the Indian National Badminton Champion thrice and a runner-up twice. At Barcelona Olympics, he reached the pre-quarters.
The story has been filed by Pradeep Behrani who himself played badminton professionally. He still plays the sport as a veteran player and is an avid follower and commentator of all sports.