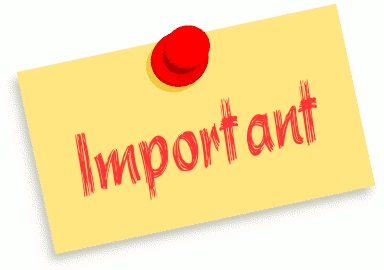 Barak Bulletin Chairman's Note: We don't receive ads without invoices and we don't have investors or partners
Recently, our team member got a call from a reputed institution in Silchar. The executive said that they had paid Rs 10,000 to display ads in Barak Bulletin's website and Social Media Assets but the ads did not appear. We were shocked to learn about the same. Our ad-sales team is small, as small as just a couple of people. In five minutes, we were clear that there was something wrong. We spoke with the institution in detail to understand what happened.
So, someone went to the institution and said he is from Barak Bulletin. Pitched an advertising solution and took Rs 10,000. The institution assumed that the person was indeed from Barak Bulletin and went ahead to pay the money. Later when the ads did not appear, they started searching for the owners of Barak Bulletin. The owner of the institution knew Anirban Roy Choudhury, founder of Barak Bulletin very well and so, they both spoke with each other and sorted the matter. It turned out to be a bigger issue. According to the manager of the institution, the person said Barak Bulletin, however, the person, when reached out said he did not say Barak Bulletin but some other Facebook Page with a similar name. However, the person has promised to return the money.
This incident was brought to our notice but there might be many other similar instances that go unnoticed. As a precautionary measure, we are placing this in public. We do not receive any payment without an invoice. All our invoices are routed to our company's current account. We receive money through UPI, Net Banking, or collect cash in exchange for an invoice. No payment is received in any personal account. Please do not disburse payments to anyone if you have not received a signed invoice.
The website Barak Bulletin founded by Anirban Roy Choudhury in association with Ashish Purkayastha and Archana Bhattacharjee is a wholly-owned subsidiary of Barak Darpan Private Limited a company registered as per the law of the land. In our invoice, we mention our Company Identification Number (CIN), Permanent Account Number (PAN), and Current Account Number. As a company incorporated under the Companies Act, 1956 we too disclose our balance sheet before the Registrar of Companies (RoC) every year. We are audited by consultants and maintain best practices.
Another issue that has been brought to our notice is the ambiguity on our investors. Barak Bulletin has not raised any funds and neither has Barak Darpan Private Limited. The founders and directors, as disclosed in this note, as well as to the Registrar of Companies are the sole investors in the organisation. Hope this puts an end to all the speculations.
To summarise, we do not accept any payments without invoices. Apart from the directors, we do not have any stakeholders in the organisation. Please do not release any payment without receiving the invoice. This is something that should be done not just in the case of Barak Bulletin but always.
Best Wishes
Chairman's Office
Barak Darpan Private Limited