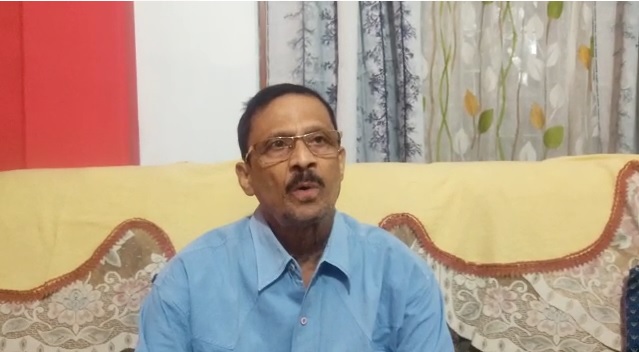 Barak Valley separation call gains momentum as BDF calls for press conference in Kolkata to highlight their demand
In a significant development, the Barak Democratic Front (BDF), a socio-political organisation based in Barak Valley, has intensified its call for the separation of Barak Valley from Assam. This call comes in the wake of finalisation of a controversial delimitation draft, which the BDF claims is discriminatory towards the region. The BDF reports an overwhelming response from the people of Barak Valley against the agitations carried out against delimitation.
To spread awareness about their genuine demand for a separate Barak Valley state, the BDF has scheduled a press conference at the Kolkata Press Club premises on September 27 at 3 PM. Their primary aim is to inform not only the people of West Bengal but also the rest of India about their aspirations and reasons for a separate state.
Government data reveals that Bengalis constitute nearly one-third of Assam's total population, with approximately 42 lakhs residing in Barak Valley alone. Comprising three districts, namely Cachar, Karimganj, and Hailakandi, situated along the banks of the river Barak, the region collectively identifies as 'Barak Valley' and is overwhelmingly Bengali majority.
The BDF alleges that since India's independence, the Bengali population of Assam, particularly those in Barak Valley, has endured deprivation and inequalities due to linguistic chauvinism propagated by the upper-caste Assamese leadership, irrespective of political affiliations. These grievances trace back to the forceful imposition of Assamese as the lingua franca in 1961, which led to the tragic loss of eleven language martyrs in Barak Valley. The genocidal incidents in Neli and Gohpur, the Assam Accord, issuance of D voter notices, establishment of detention camps, the National Register of Citizens (NRC) and the recent delimitation exercise, which reduced the total assembly seats of Barak Valley from 15 to 13, are cited as further instances of discrimination. These seats were allocated to the tribal-inhabited Bodoland, which the BDF sees as an attempt to suppress the limited political voice of the people of the Valley.
In light of these historical grievances and recent developments, the BDF contends that the people of Barak Valley are eager to exercise their right to self-determination and no longer wish to be part of Assam. Notably, the Chief Minister of Assam, during a recent visit to Barak Valley, indirectly supported the separatist idea, stating that he would have no objection if the majority of the Valley's population desired such a change.