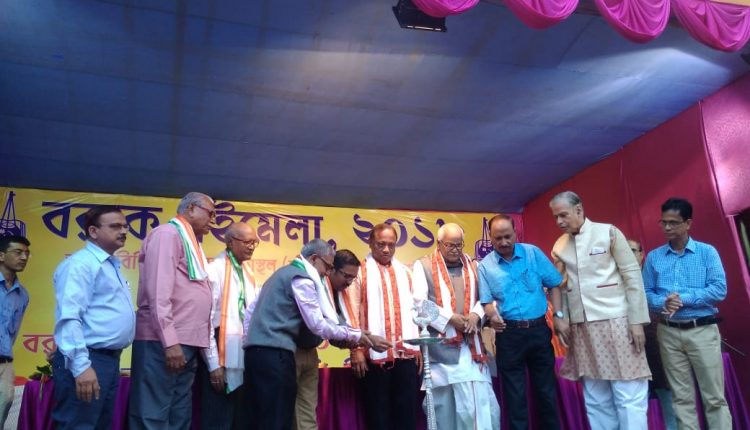 Book fair kicks off in Silchar; one can visit till November 18
You can read the Bengali version here
Under the supervision of Barak Valley Bengali Literature and Cultural Association, Book Fair 2018 was declared open today. The forest and environment, excise and fishery Minister of Assam Parimal Suklabaidya inaugurated the fair by lighting the lamp. He was joined by former union minister Kabindra Purkayastha, Silchar Municipality Board chairman, Niharendra Narayan Thakur and other eminent personalities from Silchar.
The fair is setup in Bipin Chandra Pal community hall located in circuit house road Silchar. In his opening remarks, Suklabaidya mentioned about the importance of books in today's time. He said, "There can never be a substitute of books." He referred to books as the bridge which connects various parts of the world along with educating people.

Kanbindra Purkayastha in his statement mentioned that this book fair should witness a great footfall. "Residents of Barak Valley must attend the fair and encourage the organisers. Especially the youth must turn up in large number," he said.
The fair will be there till November 18, 2018. More than 40 publishers and booksellers have set up stalls in the fair with a wide range of books. Apart from the books, the fair also has a set of cultural events scheduled to entertain the visitors.