"Cachar Admin should first dismantle its temporary pandal and then impose a ban," Sushmita Dev urges DC to get rid of advisers
Keerthi Jalli has won multiple recognition in her short administrative career including one from former President of India, Pranab Mukherjee. The IAS officer has many fans in the Northeastern region, especially in Barak Valley. However, in the last few months, since she got transferred to Cachar from Hailakandi, she has attracted a lot of criticism from all spheres, even including those, who had shown immense trust in her in the past.
One such individual is the national president of Mahila Congress and former member of parliament Sushmita Dev. When the COVID menace was at its peak in Cachar, she had raised a demand to make the deputy commissioner a stakeholder in Silchar Medical College and Hospital. She wrote letters to the Department of Health and met the officers to raise the same demand.
DC was made a stakeholder and the condition of food and cleanliness improved manifold since then. However, the same Sushmita Dev has now questioned Jalli's way of dealing with the Durga Puja scenario. "When the Department of Health has no problem with temporary pandals, Hailakandi and Karimganj have no problem with temporary pandals, then why is she rolling out a separate SOP?," questioned Dev.
She added, "The DC must get rid of her advisers as the decisions she is signing on their advice is making no sense at all. At best, this is a haphazard way of handling things."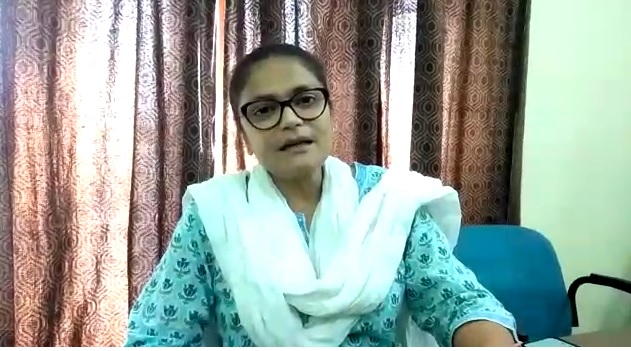 Sushmita Dev has also questioned the deputy commissioner's knowledge about local culture and infrastructure. "How many Puja Committees in Cachar have Sthapit Mandap and concrete buildings. 100 years old Puja committees also construct temporary pandals.What should they do now?" questioned Dev.
She also added that today she has received an invitation from the deputy commissioner's office to attend the Puja. "The deputy commissioner is herself constructing a temporary pandal where the administration will conduct the Puja. On one side, when she is banning temporary pandals in Cachar, she herself is violating her own SOP. What a mockery this has turned out to be," said Dev.
"Cachar Admin should first dismantle its temporary pandal and then impose a ban. Or else it should just remove the ban. Is the law different for different people? We saw when Himanta Biswa Sarma had visited Silchar to inaugurate a 42-bed-ICU, there was a massive gathering where she was a participant. But during Puja the administration is taking such a strict stance," Dev concluded.