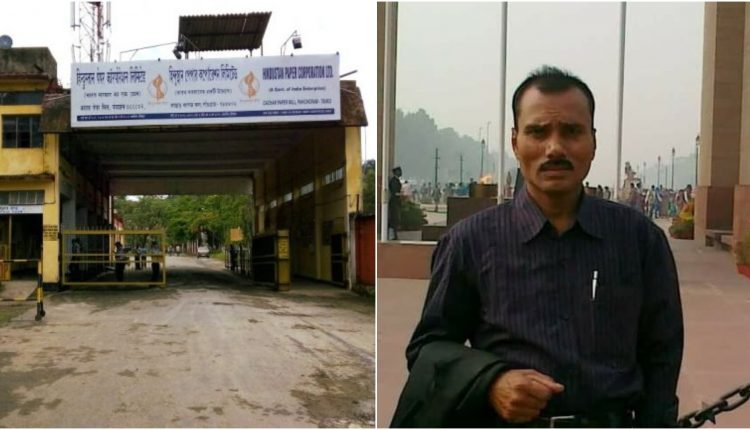 Cachar Paper Mill's Abdul Hannan dies; "Failed to arrange treatment due to nonpayment of salaries," Manobendra Chakraborty
54-year-old Abdul Hannan, an employee of the defunct Cachar Paper Mill has breathed his last yesterday at 11:15 pm. Hannan is a resident of Panchgram area and was suffering from acute kidney issues. Family members believe he would have survived longer if they could afford better treatment.
President of Joint Action Committee of Recognised Unions (JACRU), Manobendra Chakraborty too echoed the family members of Abdul Hannan. Chakraborty said, "Abdul Hannan failed to arrange desired treatment due to nonpayment of salary since Last 54 months and lost the battle at 54+. Death Toll rises to 89 which includes four who committed suicides in HPC Paper Mills of Assam."
He added that this is the fourth death of Paper Mill employees since Himanta Biswa Sarma was sworn in as the chief minister of Assam. "A Government Of India Owned Industry like the paper mill has turned to Death Valley as like as Holocaust. While natural Justice is rejected by native Government & Inhuman Torture increases, the only option remain open and that is citizen's court if National and International communities. Respected Citizens, Kindly Raise Voice for Justice to Save Lives," appealed Chakraborty.
There are two Hindustan Paper Corporation paper mills in Assam, Cachar Paper Mill in Panchgram and Jagi Road paper mill in Nagaon. Both the mills are defunct.