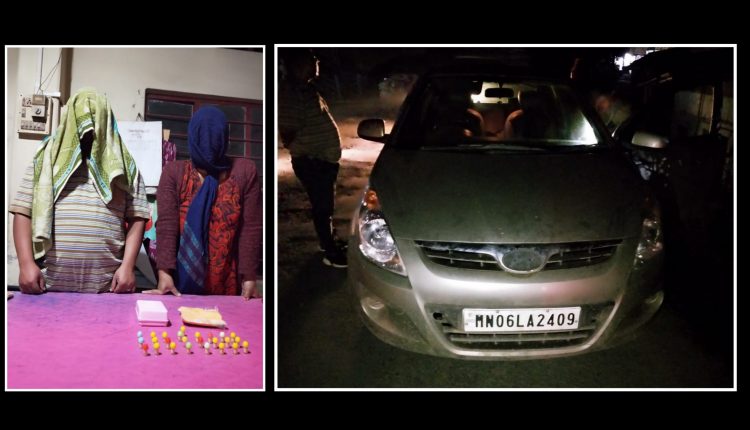 Cachar Police apprehends 2 peddlers associated with international rackets; Suspected brown sugar worth Rs 50 lakh seized
Breaking news coming in from Silchar. In a major success, Cachar Police under the leadership of SP, Mugdhajyoti Dev Mahanta has managed to apprehend drug peddlers associated with a vicious international racket.  
Police sources informed us that, based on a secret tip-off the department had set a trap in Dholai area. They had the information that a private vehicle bearing number plate, MN 06 LA 2409 was heading towards Bagha Bazar. Dholai OC along with SI and other staff had set up a checkpoint to stop the vehicle.
During the security check, Police, as informed by the sources, managed to identify the vehicle and confiscate the contraband. As per sources, the department is suspecting the illegal substance to be brown sugar worth Rs 50 lakh or more. The department informed that two persons identified as, Paoneingam Sauntak and Nengkholhing Tuboi. Both of them are residents of Manipur's Kabu Leikai.
Police sources informed that both of the apprehended individuals are possibly associated with a racket in Myanmar.