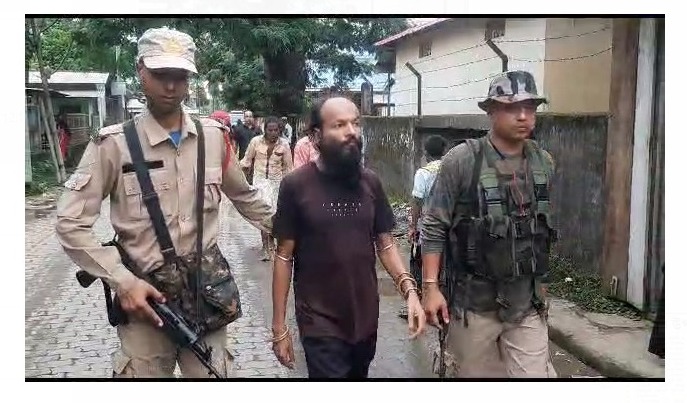 Cachar Police arrests 'Peer Baba' for exploiting women in distress after video went viral
Cachar Police have arrested an alleged 'Peer Baba' for exploiting a distressed woman, after a video capturing the disturbing act went viral on social media.
The video, which has caused outrage among locals, depicts the 'Peer Baba' instructing a vulnerable woman to undress herself before physically exploiting her. Sources close to the development have revealed that the woman approached the self-proclaimed healer, Yousuf Ali, popularly known as 'Botu Baba,' in desperation, believing in his alleged magical healing abilities.
The distressing footage also reveals the presence of another individual alongside 'Peer Baba' during the exploitation, further intensifying public outrage. Shockingly, two young children were present at the scene, witnesses to the horrific incident.
Cachar Superintendent of Police (SP), Numal Mahatta, has confirmed the detainment of 'Botu Baba' and assured swift and thorough investigation. SP Mahatta stated, "The matter was brought to my notice yesterday, and we initiated immediate action. We have detained the accused, and the matter is being further investigated. Strict actions will be taken as per the law of the land."
The incident occurred in Taranipur, a locality within Katigorah, and has drawn widespread condemnation from the public and various advocacy groups. Citizens are demanding justice for the victim and a thorough examination of the circumstances leading to such a horrifying incident.
This distressing incident serves as a reminder of the critical need for vigilance and awareness when it comes to seeking help from self-proclaimed spiritual or magical healers. Authorities are urging the public to exercise caution and report any suspicious activities to prevent such incidents from occurring in the future.