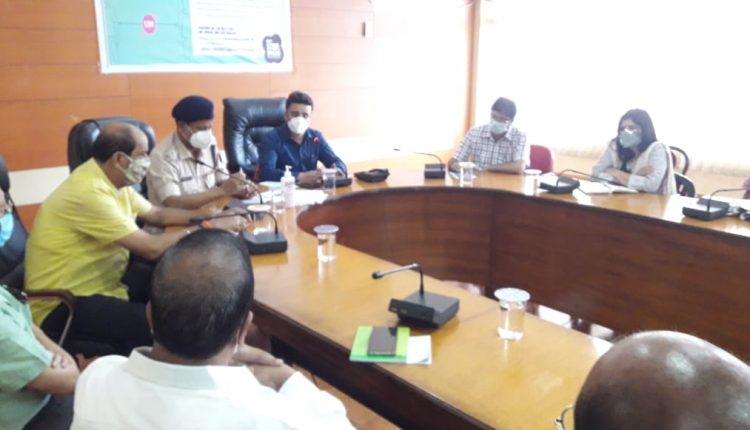 "Clear Puja bonus before October 12," Hailakandi administration asks tea garden owners
With less than a month left for Durga Puja, the Hailakandi district administration has asked the tea garden owners to pay puja bonus to the tea garden workers by October 12.
At a meeting convened by the district administration with owners of 17 tea estates and tea associations of Barak Valley at Deputy Commissioner's conference hall on Friday. Deputy Commissioner, Megh Nidhi Dahal urged all the tea garden managements to make the payment of Puja bonus to the labourers on or before October 12 and to submit the quantum of puja bonus report to the administration by September 30.
Dahal made an appeal to the tea garden owners to pay a suitable rate of bonus to the tea garden workers on humanitarian ground in view of the COVID-19 situation.
District Labour Officer, KM Deb said, "We have asked the tea garden owners to make the bonus payment by October 12 so that the workers get enough time to make their puja purchases," added Deb.
Vernerpur tea estate announced in the meeting that they are going to pay the highest Puja bonus of 20 per cent to the workers in the next three to four days.
The meeting was attended by District Development Commissioner, Vikram Dev Sharma, Additional Deputy Commissioner, Deepmala Goala and other senior officials.
It may be mentioned that under the Payment of Bonus Act, 1965 (as amended in 2015), the minimum bonus payable is 8.33 pc while the maximum rate of bonus stands at 20 pc.
All permanent and temporary workers, who have worked for a minimum period of 30 days, are entitled to the benefit.
The Government of Assam has directed all the Deputy Commissioners to ensure that the tea garden managements complete the bonus payment to their labourers by October 12 ahead of the Durga Puja.
The State of Assam has approximately 850 tea estates.