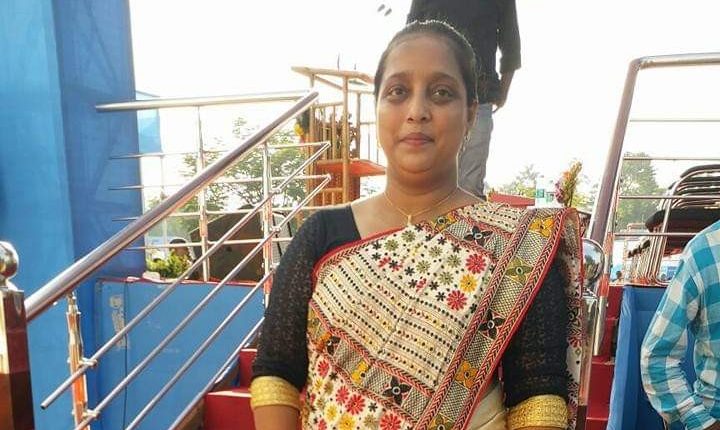 Controversial Railway official, Arpita Das transferred; Gurmeet Singh to replace her as ARS
The office of the Divisional Railway Manager, Northeast Frontier Railway has issued a transfer order. Arpita Das, Assistant Reservation Supervisor Silchar Railway Station has been transferred to Agartala. The transfer order stated that she would be replaced by Gurmeet Singh as ARS and will do the duty of Chief Reservation Supervisor until someone is appointed. Singh has been transferred from Badarpur Railway Station.
Earlier in October this year, sources in the NF Railways informed us that Arpita Das is set to take charge as ARS. Following which Barak Buletin did an exclusive investigative piece after accessing the letter from NF Railways' anti fraud department.
The letter that was served to Arpita Das on 13,08,2019 was signed by A K Dey, Sr. DCM/LMG, Disciplinary Authority. It stated, "You are hereby informed that in accordance with the orders passed by Sr. DCM/LMG a penalty of reduction of pay by one stage lower in time scale of pay for a period of six months with cumulative effect in imposed upon you."
On June 3, 2019, the Anti Fraud department of NF Railways raided a counter in Silchar Railway Station. The person in charge of the counter was assistant reservation supervisor, Arpita Das. The officials from the department found a mismatch in audit, seized many documents and few prebooked tatkal tickets.
She was sent to Lalabazar and was assigned the task of training employees. Das was allegedly involved in a scam there too. Sources in the department said that she used the station master's access and started working on the reservation counters. A passenger wrote to the department complaining about Arpita Das. The complaint stated that at Lalabazar station Das had asked him for a bribe in return of tatkal ticket.
NF Railway did not disclose if any investigation was done against Das for her act at Lalabazar Railway station. However, she was transferred from there and was about to be deployed in Badarpur Railway station. That did not happen. Citing the medical condition of a senior member in her family, Das pleaded to the NF Railways to not transfer her far away from her home in Silchar.
After Barak Bulletin published the story, it garnered high profile attention and her promotion was widely questioned. While the NF Railways did not mention that this decision was taken considering her past involvement in corruption, several senior officials confirmed that the department's 'Zero Tolerance' policy got questioned and that is why the decision was taken.