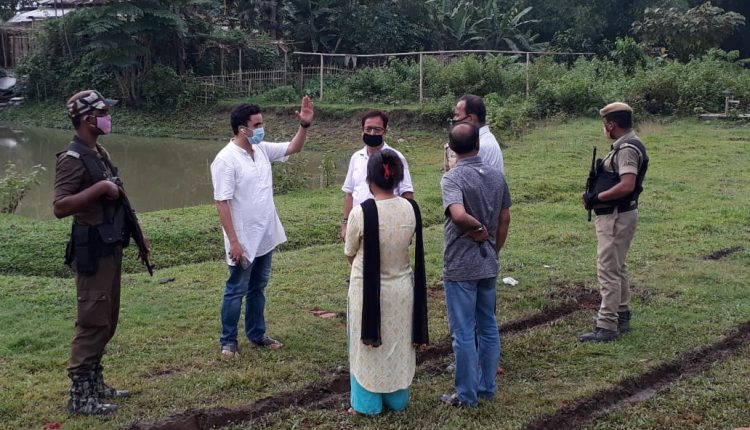 COVID19: Hailakandi is building facilities at a record pace but running out of them even faster 
The fourth-smallest district in terms of size and third smallest when it comes to population, Hailakandi, of late has always outperformed expectations. From being ranked last among the aspirational districts in Niti Aayog's June-October 2018 ranking, it shot up to the number one position among 112 aspirational districts of India on the basis of its performance during November-December 2018 and January 2019. Last year, during the Poshan Maah Abhiyaan, Hailakandi bagged two awards for innovation and addressing malnourished children's needs through Health units.
Now it is battling an unprecedented growth in the number of COVID positive patients as well as a huge number of incoming residents. Three months back no one thought there can be three hospitals in Hailakandi with capabilities to treat and cure COVID cases. However, in record time, newly transferred to Hailakandi as the deputy commissioner Megha Nidhi Dahal and his team have managed to do so. "We have three hospitals with a capacity of 50 beds each ready to cure COVID patients," said Dahal.
After 14 new patients tested positive on June 18, the district's total rose to 170 of which 71 got discharged after treatment, two died leaving 97 active cases in the district. "Tackling the high number of cases is not a challenge for us. We are referring all COVID patients in vulnerable age groups i.e old and young to Silchar Medical College and Hospital. We have also shifted two diabetes patients to SMCH as we did not want to take any chances," added Dahal while speaking with Barak Bulletin.

According to him, the fortunate thing is that all these people testing positive are already in some form of quarantine. "They are not people we are getting out of the blue, they are either at home quarantine or somewhere in the facilities."
47 infected persons from Hailakandi are admitted at SK Roy Designated COVID-19 Civil Hospital, 24 at MG Model Hospital in Hailakandi, 21 at SMC&H, and one at Kalapahar designated COVID-19 Hospital in Guwahati. The deputy commissioner has already notified to use the model hospital in Algapur as a COVID hospital if they run out of beds in the two hospitals. Dahal said, if needed he will seek help from other districts too, "We are 'team Assam' at work and not individual districts," he said.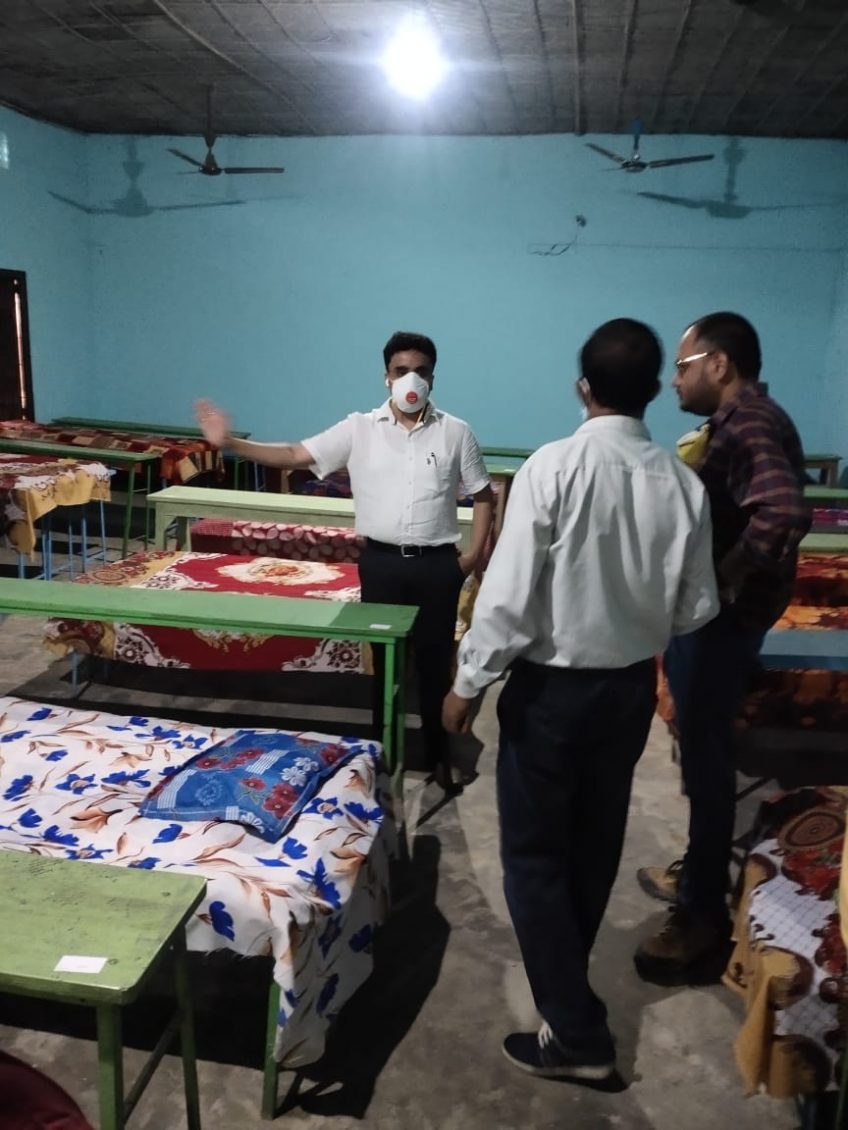 While dealing with active cases is not an issue for Dahal and his team what is keeping them awake at night is the high number of people coming in. Hailakandi became a district in 1989 and it has no airport, no railway junction, it is not a gateway to anything major. It is not a hotspot for education, it does not attract a lot of tourists nor people travel to Hailakandi for medical treatments. Nobody ever thought to start hotels in Hailakandi as a profitable business proposition. With no large colleges, schools, universities, or hostels, where should Dahal and his team get facilities to built quarantine centers?
Despite the constraints, Dahal says there is a capacity of putting up to 2000 people in quarantine centres, however, following the best practices they can use a maximum of 1600 simultaneously. While 2000 looks like a big number on paper considering the district's total population is 6.4 lakhs compared to 17.4 of Cachar or 12.6 of Karimganj, in reality, Hailakandi will soon run short of space. In the last two days, 380 people and 400 people reached Hailakandi from various parts of the country, respectively. The administration can place all the train or bus passengers in quarantine in groups but for the air passengers, mixing them with non-air travelers will increase the possibility of an unwanted spread of the virus.
The Air Asia flight from Mumbai which was arranged by filmstar Sonu Sood had 59 positive cases from Hailakandi. "Every day 50 to 60 people are traveling by flights. We have already used all the government facilities that were there. We have one hotel in Hailakandi and we have kept it to place on-duty doctors in quarantine. If we exhaust our capacity, we will flag the issue to senior authorities who are already aware of the circumstances," asserted Dahal.
Dahal's predecessors, Adil Khan and Keerthi Jalli have won many regional and national awards during their tenure as deputy commissioner of the district. However, this is a totally different challenge altogether. How 2015 batch IAS Megha Nidhi Dahal, who hails from Lingmoo Busti about 30 kms from Singtam in Sikkim, deals with it remains to be seen.