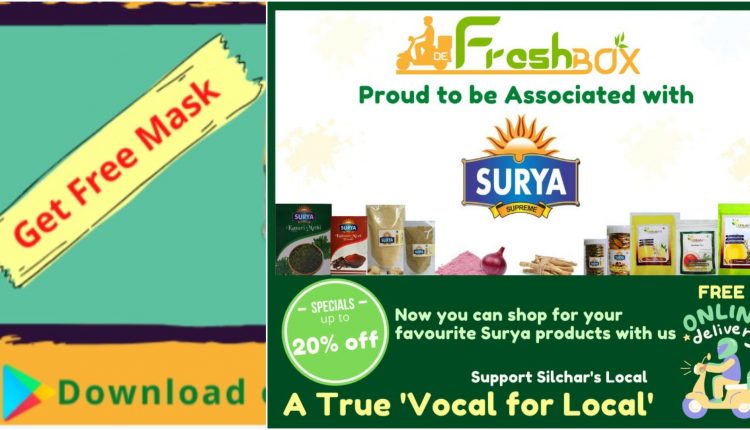 deFreshBox announces collaboration with Surya, makes products available with 20% discount
Collaboration is key in all industries and more so when it comes to startups. Oneplus the mobile manufacturer became one of the most grossing by collaborating with e-commerce giant Amazon. Similarly, Xiaomi attained the feat of most sold mobile phones in India by partnering with Flipkart. An ecommerce platform from Silchar, deFreshBox has also announced a similar collaboration on the occasion of friendship day.
"As a startup, we deFreshBox are supporting local business, Silchar's own entrepreneurs," assert the founders of the platform that delivers household items to the doorstep in Silchar. "We are pleased to announce our association with Surya Supreme Industries and launching their products on our platform. In addition, we are giving up to 20% discount on all the products as an introductory offer," added founders Moumita Bhattacharjee and Nivedita Dey.
The Silchar-based e-commerce platform added that this step is echoing the "Vocal for Local" sentiments that got evoked in the country, especially after the coronavirus-induced lockdowns.
To place the order, one can visit www.defreshbox.com or download the app for placing orders. Interested buyers can order via WhatsApp as well as deFreshBox is available at +918822795639.
It is worth mentioning here that deFreshBox was launched keeping the pandemic in mind. It aims to reduce the necessity of stepping outdoors and especially visiting markets as the virus still prevails and the chance of infection remains. Moreover, it has a robust delivery system which saves time for the consumers. Heavy traffic on roads in the busy markets kills a lot of time which is crucial for students, working parents and others. Simply at fingertips, the platform provides a wide range of products that take care of essential and non-essential household requirements.