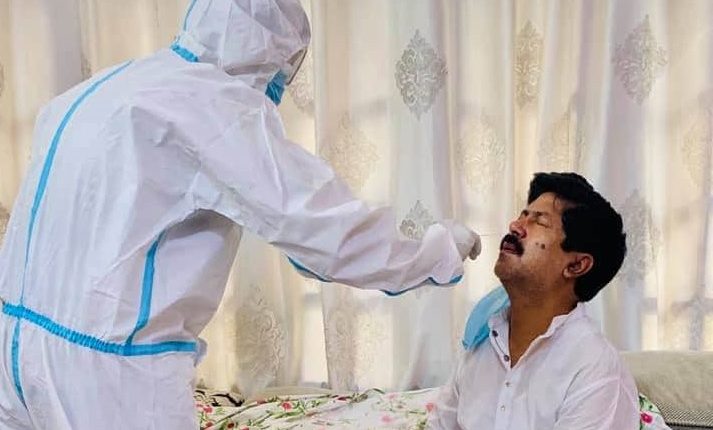 Deputy Speaker Aminul Haque Laskar's plasma therapy successfully conducted at Silchar Medical College and Hospital
Deputy Speaker of Assam and Sonai MLA, Aminul Haque Laskar had tested positive for COVID19 three days back. The deputy speaker was unwell and therefore he was tested for coronavirus infection. Since then he is being treated at Silchar Medical College and Hospital.
Today he has undergone plasma therapy and the process was completed successfully at around 6:00 PM. The plasma was donated by a COVID survivor in Guwahati and Aminul Haque Laskar becomes the first patient in Barak Valley to receive plasma.

A senior doctor in SMCH informed that the 200ML unit of plasma was successfully infused in the vein of Deputy Speaker Aminul Haque Laskar and now he has been kept under supervision.
Plasma donation will begin at Silchar Medical College and Hospital soon. On August 3, 2020, the machines will be installed at SMCH, informed the competent authority. After that, the officials will be given an in-depth training of collecting plasma from the donor. Following which plasma collection will begin at SMCH. As per sources, five donors from Karimganj have already agreed to donate plasma and now they are waiting for SMCH to start collecting.
On July 28, Silchar MP Rajdeep Roy informed that along with the deputy speaker his driver has also tested positive for COVID19. He had said, "The deputy speaker was suffering from a slight fever for the last few days. Due to which he did not attend several government meetings." Roy wished for his speedy recovery.
The MP had also informed that Aminul Haque Laskar has diabetes and the medical team will suggest what's best for him, "We have a very good recovery rate in Assam and that is why there is nothing to panic," he had added.