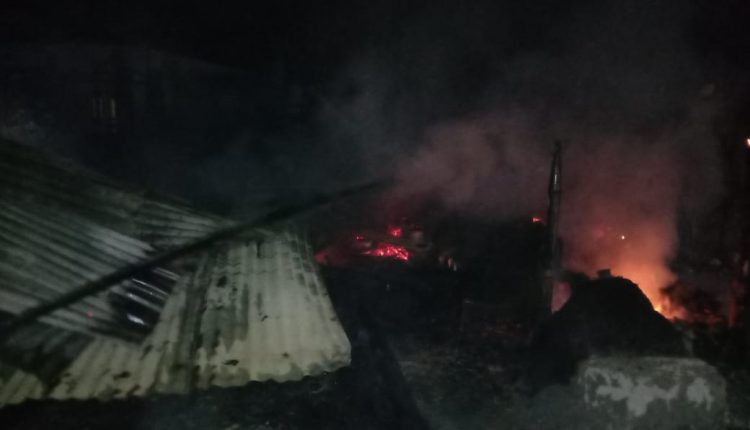 Devastating fire in Udharbond; a house burnt to ashes
A devastating fire in Udharbond's Pangram part II area burnt a house to ashes. Last night at about 7:30 PM, locals witnessed red flame coming out of a residence. As they rushed closer to it they found out that the house of Abdul Karim Laskar's son Saharul Islam Laskar is under fire. Few minutes later a loud noise was heard, which resulted in higher flames. Locals assume that was the noise of an LPG cylinder bursting inside. 
Many locals gathered with buckets of water and tried to bring the fire under control. Meanwhile, the fire brigade was also informed, but, by the time the engines reached the spot Laskar's house was already gutted. Udharbond Police Station's OC Ashit Sutradhar also rushed to the spot to inspect the situation. The locals and firemen could not stop Laskar's house from burning down to ashes but they did manage to control the fire and save other houses in the neighbourhood.
As per locals, Saharul Laskar stays in Mizoram due to professional engagement and no one from his family was inside the residence during the devastating fire. His wife Zamzam Begum had left the house to pick their kids from tuition. She was informed about the accident and immediately broke into tears after seeing her residence.
While the entire house was gutted as per police reports there were no human injuries in the incident. Also, the fire station is yet to put an estimate to the loss incurred due to this incident.