Diktat that partially bans Durga Puja in Cachar; Eminent personalities react
20 days before Durga Puja, Cachar District Administration rolled out a standard operating procedure partially banning Durga Puja in the district. When the Uttar Pradesh government issued a similar set of guidelines, BJP's Rajya Sabha MP Swapan Dasgupta called it anti-Bengali and publicly criticised Yogi Adityanath government
Astonishingly, a district with at least 15 lakh Bengalis has rolled out a similar SOP imposing bans on roadside pandals, idols over 5ft, cultural events among many others. In fact, several Durga Puja committees have already ordered for idols and if those are more than five feet what must the idol-makers do?
The chief secretary of Assam, Kumar Sanjay Krishna has distanced himself from the Standard Operating Procedure rolled out by the deputy commissioner of Cachar. Speaking with Barak Bulletin, chief secretary, Kumar Sanjay Krishna said, "This is the matter of the district administration and the state has left it for the respective deputy commissioners to decide what is best suited the district."
Cachar administration's guidelines for Durga Puja, in several instances, contradicts the Ministry of Home Affairs' Unlock5 guidelines. Few clauses even defy logic, for example, the relationship between Coronavirus and sound and light. Also, if the number of Pujas are less, won't there be more crowd in the concrete buildings
Barak Bulletin reached out to public representatives for reactions on the SOP:
Dilip Paul, MLA Silchar
Considering that we are in the middle of a pandemic, it is important that some restrictions are imposed. At the end of the day, health comes before everything else and one can worship the goddess sitting at home. However, I feel the SOP has come a little late as many Puja committees have already ordered the idol, and making alterations at this late hour could be difficult.
No point comparing with West Bengal as that state never took Corona seriously.
Sushmita Dev, former Silchar MP and President Mahila Congress
When Health Minister Himanta Biswa Sarma visited Silchar to inaugurate the Intensive Care Unit at Silchar Medical College and Hospital, the administration allowed hundreds to gather. So, for politicians, there is one rule and for the festivals of the general public the rules different. The government needs to make up its mind, if Coronavirus is a threat then it is a threat for all or it is not a threat at all. If you are asking the general public to remain at home during Durga Puja, why are you allowing political gathering? Politicians can campaign but the devotees cannot visit pandals, how is this fair? 5000 people are allowed to gather for Bihar elections, but five in the immersion in Durga Puja. If Corona is a threat, why can't the health minister announce the opening of ICU on Twitter instead of doing so in a public meeting?
Above everything else, this SOP has come a month late. Most of the Puja committees have already made their budgets and placed orders for idols.
Tamal Kanti Banik, former SMB Chairman and member of Ambicapur Durga Puja Committee
Considering the current scenario, we were prepared for some restrictions. The SOPs are to assure safety for the general public. Recently, we have seen that while wheat was kept as an essential commodity, rice was left out. Lights and sound are banned during Durga Puja, will the SOPs remain the same during Diwali?
Ambikapur Durgapuja Committee will celebrate its 101st anniversary and nobody can tell us that we are not allowed to organise Puja. If roadside pandals are not allowed we will organise the Puja at our home but we will do it.
Ashim Dutta, organiser Anandaparishad Durga Puja
We have gone through the SOP and are yet to decide how we must proceed this year. At the end of the day, the government's order is above everything else, so we might organise the Puja in someone's house just for rituals. Government's order is beyond God's will and religion too, it is like a "Raj-Agya" and if we don't obey the "Raj-Agya" we will get punished.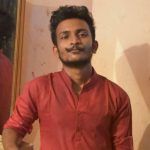 Subhashis Choudhury student and member of Hindu Samhati
I don't know who advises them to implement such protocols but they sincerely need to think about this again. At a moment, when you are worried about COVID, you want the number of Puja celebrations to be reduced, puja pandals to have less crowd and the COVID to be contained as well. Doing simple mathematical calculations, it can easily be concluded that, if all the Puja pandals would have been allowed to conduct puja, the crowd would have remained dispersed. With less number of Mandaps, the number of people concentrating for Anjali in the remaining mandaps will increase proportionally.
May god bless the people of my valley, but I don't see any good solution out of this. Or are they going to use strength to disperse the people who would come out to offer Anjali during Puja? Reducing the number of Puja pandals and laying out so many directives just 20 days ahead of puja, fearing which, many of the committees will give up on the thought of conducting Puja automatically. Let us sit back in our homes because we have to show ultra consciousness for COVID during Puja but we can surely assemble in the markets or to greet Ministers and leaders ahead of their visit to the valley or election campaigns. That surprisingly never spreads COVID.
Karanjit Deb, Student Leader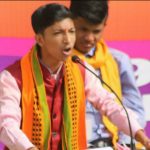 What needs to be looked at is that most Durga Pujas held in the city are makeshift only. Barring a few concrete pandals in the town and rural areas it won't be possible to conduct Durga Puja elsewhere.
The order also speaks of banning sound systems and placing restrictions on the movement of vehicles. There is no establishable link between COVID infection and sound system and the ban seems absurd. Four wheelers and autos can ply freely but imposing restrictions on two-wheelers has created confusion among locals. Though pandals will be closed after 10 pm there is no ban or night curfew on the movement of people on roads after 10 pm. I personally feel that makeshift temporary pandals should be allowed to perform Puja with necessary COVID protocols and precautions just like the concrete pandals as it is the biggest festival of Bengali Hindus.