FIR lodged against Strange D. Prince for blaming PM, stating Pulwama a planned plot
While the whole nation is mouring the deaths of the CRPF jawans due to terrorist attack in South Kashmir's Pulwama, at the same time FIRs are being lodged by people against the ones making derogatory remarks on the armed forces. Silchar too is not an exception in this case.
Few days ago Chenkoorie boy Subhasish Choudhury lodged FIR at Silchar Sadar Police Station against Guwahati resident Papri Banerjee, an assistant teacher of Guwahati Commerce College for posting 'objectionable comments" against the soldiers killed in Pulwama Attack. The case was later transferred to Guwahati as it was not under the purview of Cachar Police.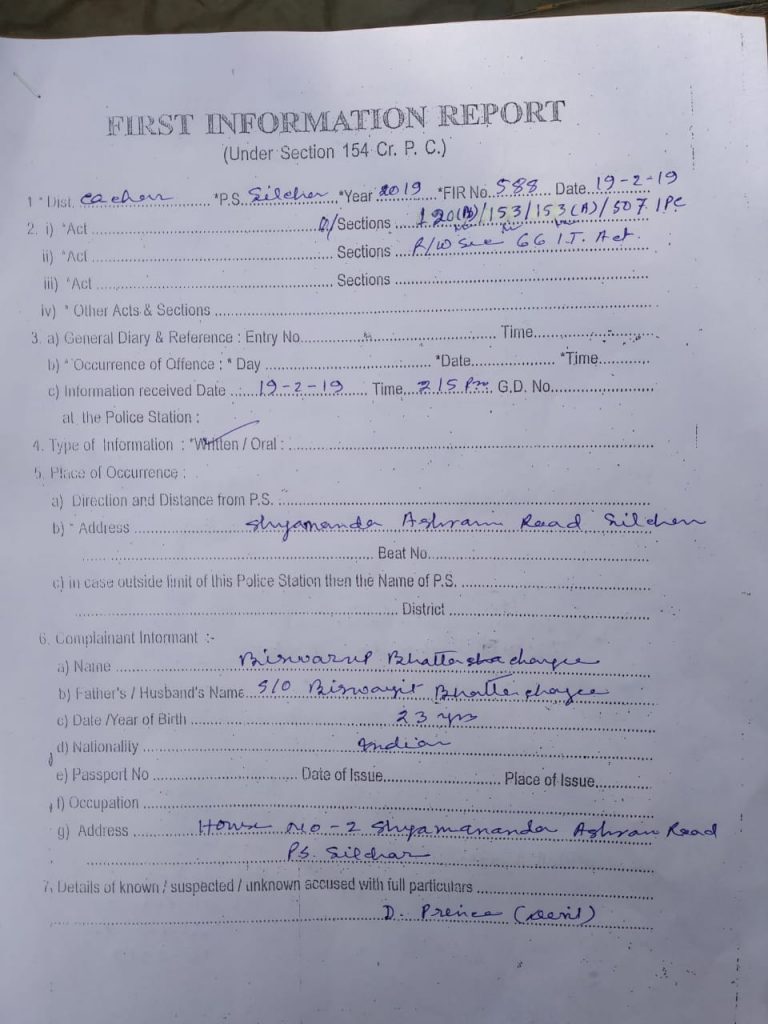 Today again, an FIR was lodged by Biswarup Bhattacharjee against an anonymous facebook account named "Strange D Prince (Devil)" who blamed the PM and the ruling party BJP for orchestrating the Pulwama attack stating it as a planned conspiracy to increase votes for the upcoming Lok Sabha elections. It was a comment made in reply to a certain post on Facebook.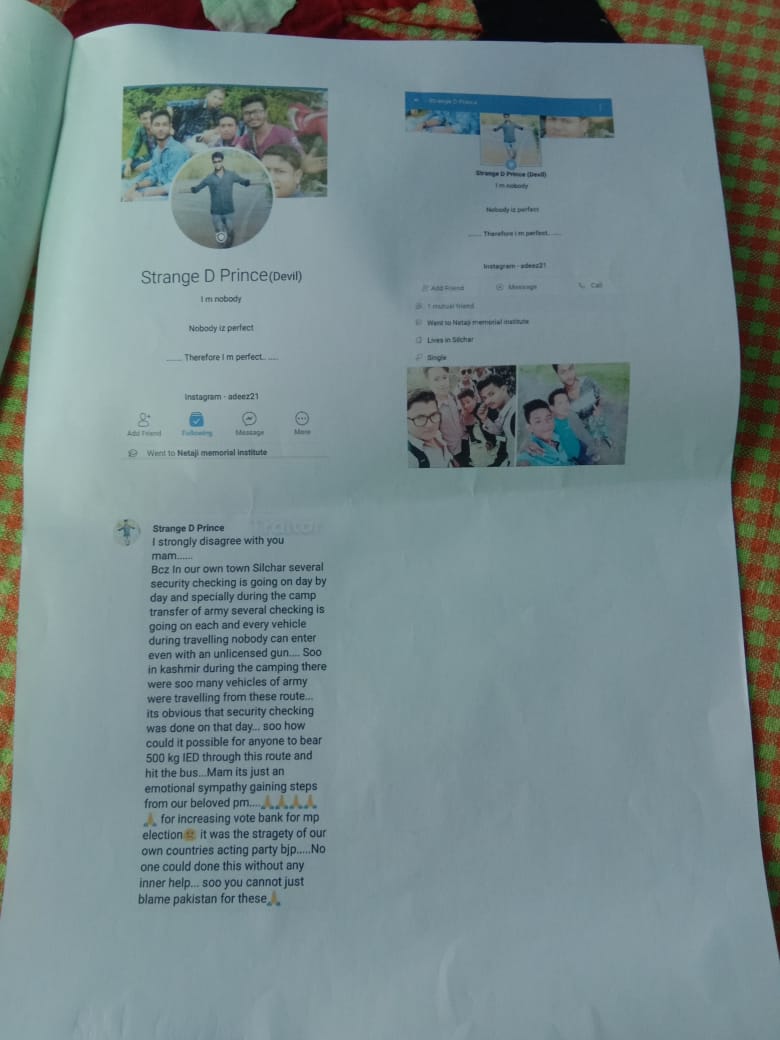 To exactly quote the comment –
"I strongly disagree with you mam……
Bcz in our town Silchar several security checking is going on day by day and specially during the camp transfer of army several checking is going on each and every vehicle during travelling nobody can enter even with an unlicensed gun….Soo in kashmir during the camping there were soo many vehicles of army were travelling from these route…its obvious that security checking was done on that day….soo how could it possible for anyone to bear 500 kg IED through this route and hit the bus…Mam its just an emotional sympathy gaining steps from our beloved pm…for increasing vote bank for mp election it was the stragety of our own countries acting party bjp…No one could done this without any inner help…soo you cannot just blame pakistan for these".
Police are investigating the matter and searching for the person who made the comment from the anonymous account. They have assured necessary action. While filing the FIR Biswarup Bhattacharjee was assisted by Bhargob Bhattacharjee and Rohit Chanda.