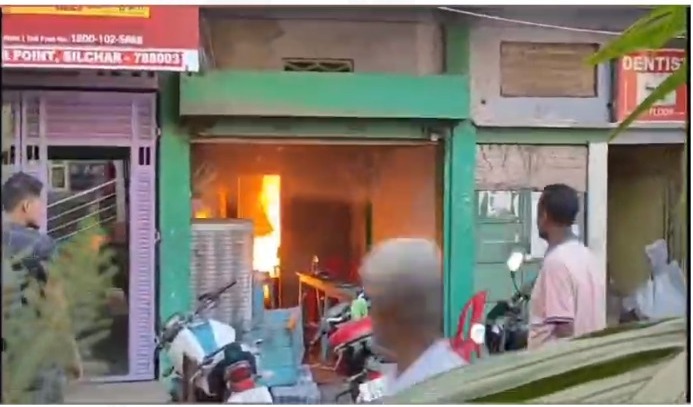 Fire breaks at a stall in the masjid complex near India Club Silchar

A devastating fire broke this evening at the Ukilbazar Jame Masjid located near India Club in Silchar. The locals in the area saw huge flames coming out of the mosque complex.
They rushed to the spot to find that a rented fast food joint adjoining the mosque complex had caught fire. The locals said that the store sells pulao and the pipe connecting the oven to the cylinder leaked following which there was an outbreak of fire.
The fire and emergency services were informed about the accident and they rushed with engines to prevent the flames from spreading wild in the narrow settlement. There are more than 100 stalls in the complex and if the flames had spread it would have caused mass devastation. The locals too volunteered to the fire extinguishing process.
The place of worship did not get damaged due to the outbreak of the fire.