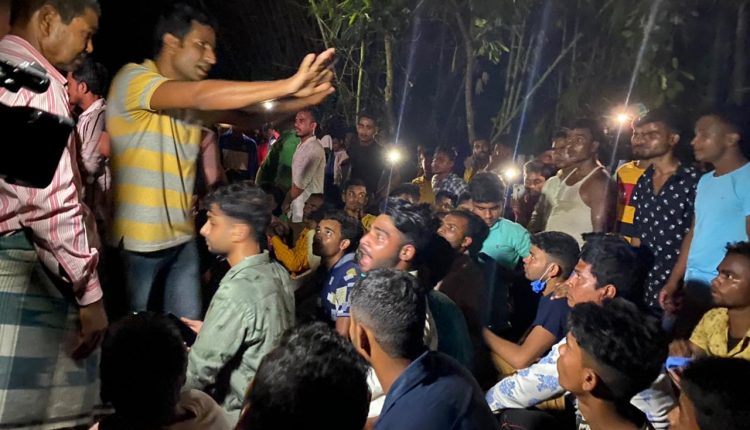 Firing in Sonai; Protest against deputy speaker, Cachar SP, Armed forces on the spot, situation tensed
Tension in Sonai's Dhanehari area. About 200 protesters have launched a massive protest against BJP candidate and incumbent BJP MLA Aminul Haque Laskar.
According to available information, a brawl broke between two parties after there was an alleged mismanagement at Madhya Dhanehari Polling Station. According to available information, Aminul Haque Laskar visited the station with his officials and voiced his disgust against the alleged mismanagement.
Soon the locals gathered and started counter protesting. The verbal duecachl took a brutal shape and the two parties got physical. According to the locals, that is when, "Bullets were fired from the side where Aminul Haque Laskar and his Private Security Officers were standing." Few even alleged that, "He himself took the gun and opened fire."
However, Police or any other formal authority did not confirm any of the allegations. Meanwhile, the angry protesters have gheraoed the school complex where Aminul Haque Laskar is currently waiting for clearance.
The protesters are demanding that he must be handcuffed and dragged to the police van as it is done in the case of any other criminal.
Cachar SP, Bhanwar Lal Meena is on the spot and he is trying to broker peace by dialogue with the agitating locals.
The voting process has been kept on hold at the Polling Station due to the law and order situation.