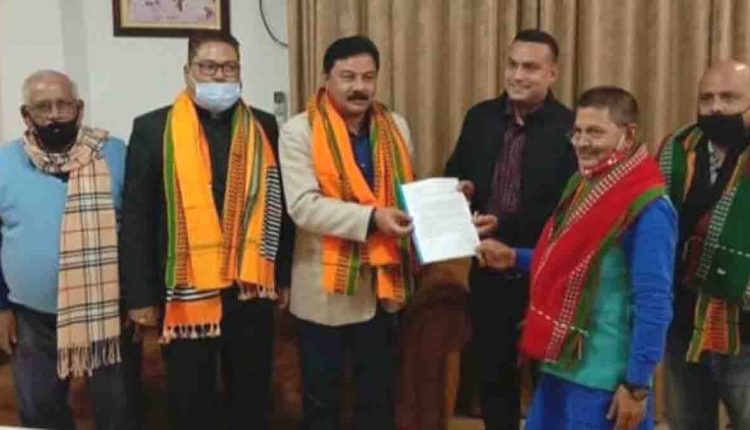 Former Congress leader Rajdeep Gowala applies for BJP's primary membership unconditionally
The Congress party's central committee had recently expelled Rajdeep Gowala, the only Congress MLA from Cachar. But even before that Himanta Biswa Sharma had announced Rajdeep Gowala would become a member of BJP. This time Gowala himself cleared all the speculations and applied for the primary membership of BJP. In a telephone conversation with Barak Bulletin, he said he wanted to join the party unconditionally and will obey all the instructions given by the leadership.
His father, late Dinesh Prasad Gowala, was a heavy weight Congress leader in the state. After the death of his father, he got the ticket of Congress party and became a MLA twice contesting from Lakhipur constituency in the assembly elections. He won the elections due to his father's accolades. However later he sidelined himself from mainstream politics of Congress. Earlier this year he was expelled from Congress due to anti party activities though he maintained that he never indulged in any anti party activity. Instead he went on to further blame Congress for disrespecting their core ideology by joining hands with AIUDF.
Meanwhile, incumbent district president Kaushik Rai is the strongest contender for the BJP's Laxmipur seat. He has frequent visits to Lakhipur and infact he is building a huge house there. Kaushik Rai was BJP's Algapur candidate in the 2016 state elections but lost to the AIUDF candidate there. Lakhipur is his favorite choice in the 2021 elections, such whispers can be heard from within the party.
After BJP's Laxmipur assembly based working committee meeting on Tuesday, MLA Gowala took the party's state president Ranjit Kumar Das and other leaders to his house. Rajdeep handed over his application to State BJP President Ranjit Kumar Das in presence of Fanindranath Sharma, State BJP's Organising Secretary; Dr Rajdeep Roy, Silchar MP; and Tapan Gogoi, Jorhat MP.
Ranjit Das recently announced that grassroot workers of the party would have the final say in ticket distribution. Tickets will be given to the candidates of their choice as these grassroot workers will work hard to make the party candidates in the state elections. There are also rumours within the BJP that Rajdeep Gowala might be offered the Udharbond seat to contest from instead of Lakhipur. However, neither Rajdeep nor any other BJP leader has made any clear statement regarding it. Whether Rajdeep Gowala will be given a ticket or not and also from which constituency if he is given one is something that only time will tell.