From Kidnapping of 5-month-old to hit and runs, drugs; An exclusive interview with DGP Bhaskar Jyoti Mahanta
If December 2019 was a bumpy start for Director General of Police – Assam, then 2020 came in as a war for him. Bhaskar Jyoti Mahanta an IPS officer (Assam – Meghalaya) cadre of 1998 was appointed as the DGP of Assam late last year. He was welcomed by the violent protests against the Citizenship Amendment Act which had brought the state to a standstill. Before that settled down, came in the coronavirus-led pandemic that is unprecedented by the world. 
DGP is the head of Police and the highest rank Police Officer in any Indian state or union territories. It is a responsibility that according to Bhaskar Jyoti Mahanta, comes with a "myriad of challenges." One of them, currently, is the fight against the Coronavirus. "While there is no parallel to the current pandemic in all our lifetime, one can definitely draw some lessons from one's past and use them as reference points," believes the DGP.
The outbreak has infected many officials in the state and several in Barak Valley too stressing the resources. Recently, a 5-month-old was kidnapped and later murdered in Cachar district's Kajidahar area. As the Cachar Police dug out the baby's mortal remain, the Police's role came under question.
In an exclusive interview with Barak Bulletin, the former ADG Government of India and joint secretary – Ministry of Heavy Industries who also directed award-winning Assamese movie-'Yugadrashta-The Visionary', spoke about the heinous crime in Sonai. DGP Bhaskar Jyoti Mahanta also sheds light on the smuggling of narcotic substances, usage of Barak Valley as a safe gateway for illegal activities and more.
Here are the edited excerpts:
Recently a 5-month-old was kidnapped and then found dead in Cachar. What is your view on the case? Is it a failure of the Police?

This is one of the most gruesome and uncivilized crime in recent history. The brazen manner in which this crime was committed speaks of the kind of moral turpitude that our society is experiencing these days. The degradation of moral values is a societal challenge and it needs to be addressed by society itself.  This is not the last crime or the last case of kidnapping. There is no doubt that there will be more. The question is are we being able to catch the criminals sooner or not? Are we able to prosecute the criminal and make him see the end of justice? I have monitored the case personally and I am happy that the kidnapper was arrested pretty soon. But by then, he had already perpetrated the crime and the damage was done. Whatever the kidnapper is saying now, cannot be divulged, as the matter is sub judice.
Since the crime has already been committed what do you think the Police must do?

Now what is important is to ensure that justice is done by following up on the case in a manner that can stand the scrutiny of the law. We must prepare a very solid Case Diary. Assam Police is giving a great deal of importance to this case and such nature heinous crimes. I have asked IGP CID to not only monitor the case but also assess the quality of the Investigating Officer (IO). A mere investigation is not enough, what is being investigated, how it is being investigated, whether the scientific pieces of evidence are collected, collated and processed or not is something that I have asked the IGP CID to monitor. I have also asked him to talk to the IO on a daily basis until the case sees the light of the day. If the IO does not stand up to the standard, he needs to be replaced.
Officers like you motivate young minds to go through the rigorous process of preparing for Civil Service. Please share your experience as the DGP of Assam especially during the pandemic?

As the DGP of state police, one faces a myriad of challenges. I was entrusted with the role of DGP at a time when the state was witnessing a CAA induced social upheaval and peace was disrupted for a brief period of time. I think every experience in life is unique in itself. While there is no parallel to the current pandemic in all our lifetime, one can definitely draw some lessons from one's past and used them as reference points. I have had the good fortune to work within different verticals of Assam Police. The accumulated learnings and experiences help you prepare for eventualities.
It makes me proud when I see the rank and file of Assam Police going out of their way in extending help to the poor and needy.  
The number of police officials testing positive for COVID19 has increased significantly in the entire state as well as in Barak Valley. How challenging is the scenario in the state as well as in Barak Valley?

The vulnerability of police personnel is quite high as we form the vanguard in our fight against COVID-19. Delay in the onset of the pandemic in the state gave us the necessary time frame to put in place the required infrastructure as well as communicate SOPs containing elaborate guidelines to prevent the spread of disease within the 70,000 strong force. Barak Valley reported the first COVID affected patient of the state. However, coordinated efforts from the Health Department, Civil and Police administration has helped in containing the spread of virus in the valley. In our efforts to fight the virus, Hon'ble Chief Minister and Hon'ble Health Minister of Assam have been supportive in extending all necessary help. In order to bolster our efforts and to provide sufficient COVID care facilities, a dedicated block in the Khanapara COVID care centre was also earmarked for Assam Police personnel.
Recently Cachar Police confiscated exotic wildlife which was illegally smuggled, it was considered a big achievement. Two individuals have been booked in this regard, do you think this can be a breakthrough for the Police department to get to the root of wildlife smuggling?

The recent arrest by Cachar police related to Wildlife smuggling is a culmination of Intelligence Reports from multiple State and Central agencies which hinted at an ongoing trans-border wildlife trafficking racket controlled by various insurgent groups in Myanmar. The smugglers are using various places of Manipur such as Churachandpur as transit routes for their smuggled products which eventually find its way into Assam through Barak valley. Recently, a dreaded Rhino poacher was apprehended by Assam Police from Churachandpur District of Manipur with the help of Manipur police. I think combined efforts such as these will help in unearthing the International Wildlife smugglers and weed it out before it takes deep roots in the state.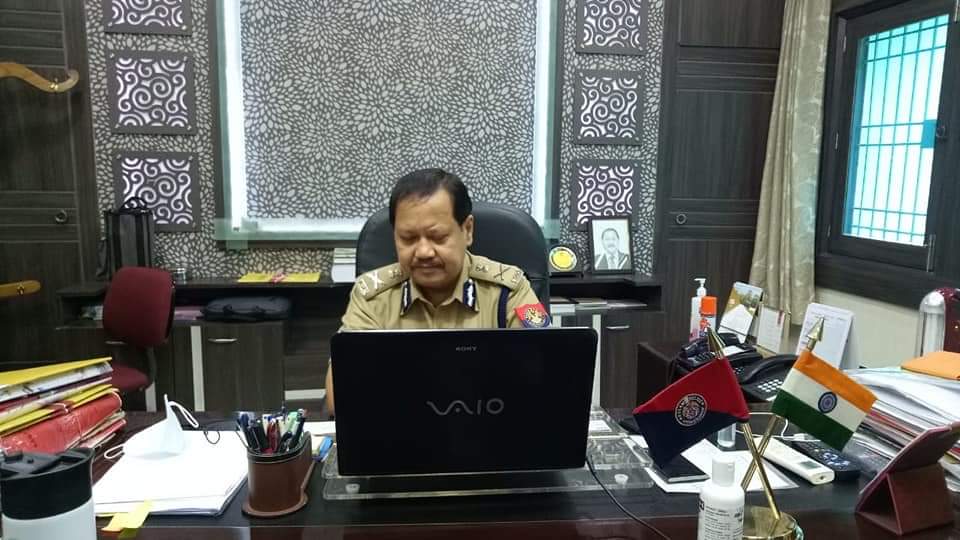 Another pain-point in Cachar is drug smuggling. When Mugdhajyoti Dev Mahanta came in as SP he started going hard on illegal smuggling and confiscated consignments worth few crores. How do you think this issue of substance abuse can be controlled, what is your view?

Narcotic substances are mostly smuggled from Myanmar. Lack of co-ordination among the North-Eastern states has led to the thriving of such menace. Drug trafficking is a major concern area for us and significant action has been initiated to curb the spread of this societal evil. A new focus is being initiated to identify the supply chain and key players who are involved in this illegal business. Efforts are already in place to go deep into the licensing aspect of the sale of antispasmodic drugs and cough syrups so that the procurement sources can be identified and targeted. The recent crackdown on drug trafficking in Guwahati City has yielded desired results and will help us understand the supply chain angle of the drug menace.
There is another perception that Cachar and Barak Valley is used as a safe gateway by the peddlers to smuggle items from Myanmar to Bangladesh. Being the DGP of the state, you have a wide range of responsibilities, what are your views on this issue and how do you think this can be improved?

Because of porous International Border, lack of ample source of employment in the region has encouraged a section of vulnerable youth to indulge in multifarious smuggling activities. Identification of local facilitators and their modus operandi will help in putting a check-in proliferation of smuggling activities. Civil society groups can play a major role in identifying vulnerable youth and create opportunities for their capacity building so that they can earn a dignified livelihood and shun involvement in anti-social activities.
"Installation of CCTV cameras will not only play a role in criminal identification but it is also a potent tool for traffic management."
An issue that has been highlighted a lot in recent times is the illegal transportation of Coal through Barak Valley from Meghalaya. How do you see the situation from your position, with whom rests the responsibility to keep a check on it?

Any illegal transportation of forest products is viewed seriously by Assam Police. In regard to allegations of illegal transport of coal through Barak Valley from Meghalaya, the Hon'ble Chief Minister of Assam had recommended for CBI probe in 2018 and the same has been accorded by the Central Government in February this year. The entire incident of coal scam is now under the scrutiny of CBI and Assam police will extend all possible help in the ongoing investigation to bring the culprits to justice.
In Barak Valley, especially in Silchar, we saw a few hit and run cases, where the vehicle and driver remain untraced and the case fades. Do you think the installation of CCTV cameras can make a big difference?

Installation of CCTV cameras will not only play a role in criminal identification but it is also a potent tool for traffic management. During one of my field visits to Barak Valley, a plan was formulated to install CCTV cameras in major towns such as Silchar and Karimganj. In order to optimize the benefit of technology, proper identification of hotspots and augmentation of human surveillance in the shadow areas will be considered to address such nature crimes.
Police officials all over the country are under stress due to the outbreak of pandemic as the responsibility is on them to ensure that the COVID protocols are strictly followed, the same is in Assam. Now, in some cases, Police's action against violators has been considered as Police Brutality. Do you think the criticism that Police is enforcing brutality is justified; your comments?

Assam police works on the motto of, "Jana Heete, Jana Swarthe". I had to ensure that I create an ecosystem where the force felt proud of its ethos and the service delivery attitude emanated from within the force and not imposed upon them. During the initial phases of Lockdown, we took strict action against offenders. We kept our vigil and continue to do so. However, we do it not as a show of force but as a service to the people of our state. If we do not enforce the lockdown as per the stated guidelines, we will be doing the gravest disservice to our people since we will not be able to protect them against this unseen enemy. Having said that, while we have enforced the lockdown with all our might, we have also stood by our people in helping them in any way possible. It makes me proud when I see the rank and file of Assam Police going out of their way in extending help to the poor and needy.