From oscar winning 'Life of Pi' to most recently Netflix's 'Witcher': Journey of Assam University Mass Comm alumna Sanchari Bose

During the credit rolls of the most recent episode of Netflix title – 'The Witcher: Blood Origin', appeared the name of Sanchari Bose. An alumna of Assam University Silchar's Department of Mass Communication has played a role so significant that it merits a mention in Declan De Barra's episodic, which is streaming exclusively on Netflix.
"I had the privilege of being part of this amazing team of 'The Witcher: Blood Origin' and we worked really hard the entire year and the results are visible on screen. It feels special when your work is recognised. Since we are a service provider, we do not have any control over the credits, so when we get it, we are thrilled," reacts Bose while speaking with Barak Bulletin.
Sanchari Bose works as a Production Manager in Technicolor / MPC which is helmed by Biren Ghose as the country head. Technicolor is a global arts and sciences leader. The company has a wide array of media businesses including animation & VFX for the entertainment industry. "If VFX is done correctly, it will be flawless. We will feel everything is real, that's how important and crucial VFX work is in any film or series, or television commercial (TVC). So definitely we put our heart and soul in each project that we work on irrespective of big banner or not," adds Bose.
To rule out any possibilities of ambiguity about her role, she clarifies she is not an artist. "It is my responsibility to get the show executed and get it delivered on time to the client. Communication plays a major role in my profile and other software training is given once we get into the system," she adds.
But what inspired the Master from the Department of Mass Communication, Assam University to pursue a career in VFX? "So, about my journey and inspiration, I completed my masters from the Mass Communication Department at Assam University and set out to Mumbai to achieve my goals. After a stint in call centers, print media, and Bollywood production houses, in 2007, I found an opportunity to work as a Production Coordinator in a VFX company called Rhythm & Hues Studios that changed my life forever."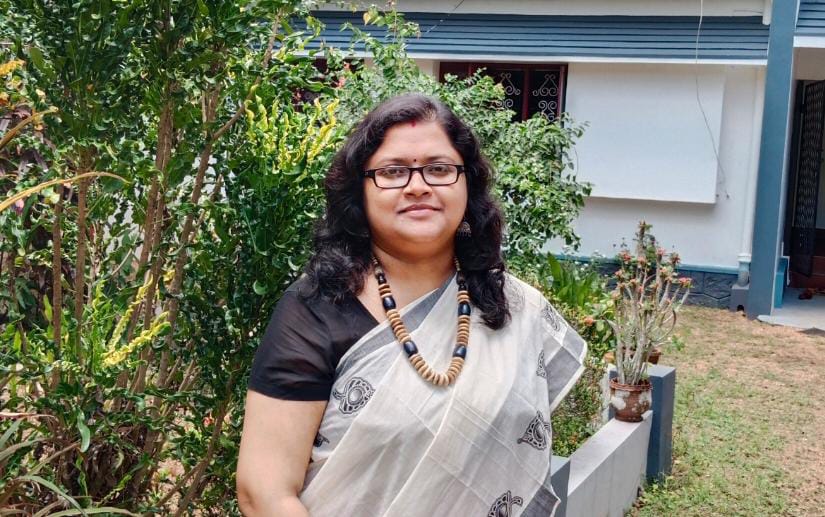 Rhythm & Hues Studios was American visual effects and animation company, that received the Academy Award for Best Visual Effects in 1995 for Babe, in 2008 for The Golden Compass, and in 2013 for Life of Pi. It also received four Scientific and Technical Academy Awards. It brought its shutter down in 2020 citing operational issues. It's India office was in Mumbai.
Bose adds, "In this studio, I got the opportunity to work on my first Hollywood Project, "The Mummy:Tomb of the Dragon Emperor " followed by many more prestigious projects including the Oscar-winning masterpiece "Life of Pi". The day I got to touch the Oscar and take a picture with it, was the best moment in my life and words cannot define the feeling. These are the perks that push us to do more and achieve our goals."
Sanchari Bose's father was employed in Indian Railways and so, they kept relocating every three years. She completed her 10th from Kendriya Vidyalaya, Lumding. Then did her H.S. and B.A (English Hons) from Gurucharan College, Silchar. In 2005, she completed her Masters at Assam University Silchar. Though she hails from Kolkata, she recalls spending most of her life in Assam, firstly due to her father's posting and then courtesy of her academic engagements.
She is quick to recognise the efforts put in by Assam University's Mass Communication Department, "The Department of Mass Communication, Assam University sowed the seeds of this tree that is now blooming. Our interest in the media field was nurtured in the guidance of the teachers and support staff there. And of course, all my batchmates were and are still a source of inspiration and we keep backing each other up to achieve our goals," Bose concludes.