From stretching muscles to struggling finances, Silchar's gym industry is going through survival crisis
When the country-wide lockdown was announced during March last year, almost all kinds of institutions had to halt their operations for an indefinite period. Looking down at the endless tunnel of hopelessness, people were either stuck in limbo or had to give up on their work. The gym industry is another such institution that was closed for months due to the ensuing Covid restrictions imposed by the state. In Silchar too, all the gyms had to close down their operations for the unforeseeable future, especially during a time when people are seemingly getting more health-conscious at the backdrop of this life-threatening pandemic.
After the entire nation went under the curtail of lockdown last year, the gym owners had a pretty difficult time keeping their businesses afloat, as nobody knew back then when the situation would come back to normal for all their clients to come back to the gyms. The situation slowly started to get better in August last year, after unlocking was announced. But just when things were starting to look better, the second wave hit us in a much more brutal way than anybody could've ever imagined. Sagnik Gupta, who happens to be the owner of one of the most prominent gyms in Silchar, Om Sai Gym, said that despite facing huge financial loss, they still managed to hold on to their employees even though their gym was shut down for the most of the last 1 year. "Last year was quite difficult for us, not just financially but mentally as well. Despite running the gym, I also happen to be an acute fitness enthusiast and train my client along with 4 others of my gym. When the lockdown was going on, we didn't know when things would get back to normal, and despite facing huge financial loss, I still tried to hold on to my precious instructors who give their everything every single day to train our clients. We are like a family, so we'd do everything to support them during their time of need as they're professionals, so they don't have any other sources of income", said Sagnik Gupta regarding the challenges they had to face during the lockdown.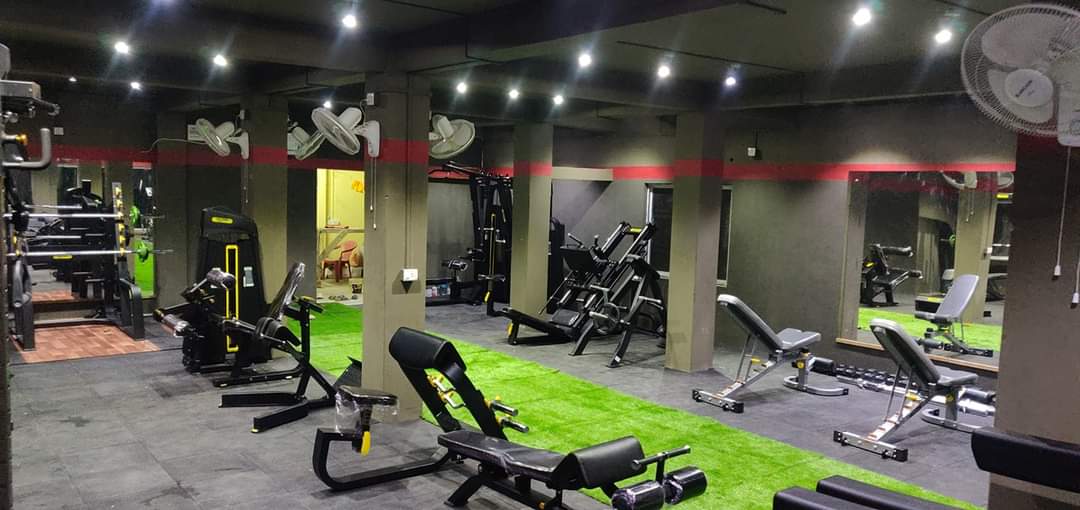 Sagnik also stated that they're fortunate enough to own a commercial place for their gym, as unlike most gyms of the city, who rent commercial places to run their operations, still had to pay high rental fees to the landlords despite the gyms being shut down for months. Rival Fitness Studio is one such gym situated at the commercial space of NS Avenue in Silchar. Its owner, Gaurav Saha said, "Last year all the gym owners of Silchar like me appealed to the District Administration to relax some of the Covid protocols for gyms of the city to survive. Many gyms of Silchar have already wrapped up their business after incurring huge losses, and the rest are still struggling to balance their finances. We have 3 instructors for training and assisting our clients, but without any revenue for so long, it's really hard to pay off salaries to the employees. Renting a commercial place to run the business makes it even harder as we still have to pay our monthly rent to the landlord, so the financial impact is huge. But we didn't let go of any single employee of ours till now, as we understand that they too are going through a difficult phase. At times when things were getting impossible, we had to settle with minimum pay cut but they're still very much part of our gym."

Gaurav also said that although the current lockdown SOP allows the movement of individuals until 6 pm, it still isn't enough to get their finances back to normal. "Usually, we have different shifts, like morning, afternoon, evening shift, etc. But now as we have to close down our gym before 5 pm, only day shift is possible, especially when most people come to workout after evening only. Also, a section of our clients are yet to rejoin us since the pandemic hit us last year, as due to the fear of Covid, they've decided to stay indoors even after unlock was announced. So all in all, things are pretty grim for gym owners of Silchar, and if the situation doesn't improve in the coming days, I fear many more gyms of the city would have no other option than to wrap up their businesses", asserted Gaurav of the Rival Fitness Studio gym.
The financial impact is obviously a huge concern for any business, not excluding the gym industry as well. But what about the mental well being of fitness enthusiasts and bodybuilders? Workout has always been a great source of mental therapy, as it keeps the human body fit and sound. With everyone locked inside their own abode, fitness enthusiasts have had to face not just the physical challenge of keeping themselves fit, but also the mental challenge of having to stay away from their passion. Mayuri Ghosh, a fitness enthusiast and model from Silchar, who has been hitting the gym for more than 5 years, faced similar issues while having to survive without a fitness institution for the majority of last year. "Being an avid fitness enthusiast, I take this passion of mine pretty seriously and has been the case for the past 5 years. Obviously, it was a huge challenge maintaining my fitness staying indoors without the assistance of the gym and my instructor. But the mental impact was even greater, as workout is like therapy for me. It keeps my mind calm and helps me think straight. I did try to keep my body at work with free-hand exercises at home, but nothing can match the effect of a proper workout schedule under the supervision of an experienced trainer", said Mayuri who also offers fitness diet recommendations to anybody concerned.