Gambling on the rise in Silchar as IPL Part II gains momentum; "Police keeping close watch," SP
Indian Premier League (IPL) part two has gained momentum. As the tournament is reaching its final phase, teams are going all guns blazing to book a berth in the playoffs. The matches are being played in United Arabs Emirates (UAE). But the battle between ball and bat in the desert is leading to a storm in Silchar too.
Gambling around IPL has throttled to the maximum. Youth, housewives, and breadwinners, people of all strata are engaging in this illegal activity. Unlike previous years, the punters and bookkeepes are now dealing online. Earlier they used to have their hub in each zone of the district, but now they like to operate remotely.
According to our sources, the boss lives in Das Colony Silchar and he has agents spread across the town. Some collect bets from the outskirts of the town too. There are bets for a win or lose and then there are specials like runs after five overs, wickets in five overs and total scores. The gamblers can also bet on series winners, runners up and other such long term options. After each match, an audit report is prepared and the same is submitted to the boss. There is a boss sitting outside Assam too.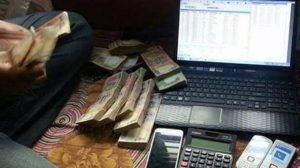 Sources informed that sometimes there are bids that rise above the limit of the bookkeepers or agents. In such a scenario, the bids are handed over to the boss. But the agents get 20 per cent commission each time such bids are forwarded.
According to our study, teenagers are most influenced in this act of betting on IPL matches. But housewives too place bets through these agents. The money is transferred through google pay and other UPI apps, if it is a winning bet, the winning amount is credited using the same method. Some families have even sold their furniture after losing a huge amount on IPL.
"Police is keeping a close watch on all sorts of illegal and antisocial activities. Whenever we get any specific information we will act on it," said SP Cachar Ramandeep Kaur.
If the Police manages to arrest the agents and the bookkeepers is something that remains to be seen.