Gautam Dey from Karimganj completes road trip to Ladakh riding scooter in 45 days
Road trips to mountainous terrains is a dream of every hodophile. This is one of the major reasons why motorcycle manufacturers n India are producing more bikes that better fit in the mould of 'sports bike' having higher cc (cubic capacity) and horsepower than their usual commercial counterparts. Be it Royal Enfield or the darling of Indian bikers Bajaj Pulsar, the highways to many North India holiday spots have seen countless such bikers cruising through the narrow steep mountain-side roads to reach their destinations. But who would've thought anybody to complete a trip to Ladakh in a scooter? Yes, Gautam Dey from Karimganj has recently concluded his scooter ride through the challenging mountainous ride to Ladakh. He completed the ride in 45 days, that too amidst the Corona pandemic and lockdown active in most states.
Gautam Dey started his road trip from Karimganj riding his Honda Activa 125 cc scooter on April 13 and had his first stoppage in Guwahati. Then from Guwahati to Siliguri in West Bengal, to Muzaffarpur in Bihar, then to Lucknow in Uttar Pradesh. After a brief stay there, he started his journey again and went through Greater Noida to reach Chandigarh. Then from Chandigarh to Jammu to Srinagar, where he had to stay a few days due to the lockdown. After the lockdown was lifted, Gautam went from Srinagar to Sonamarg, from where he went to the famous Zoji La pass. Then from there, he went to the historic Kargil, from where he went on to visit Leh and all the other major places to visit. What's even more interesting is the fact that Gautam managed to travel and visit all those places and then come back to his hometown of Karimganj within 45 days, and that too riding a 125 cc scooter.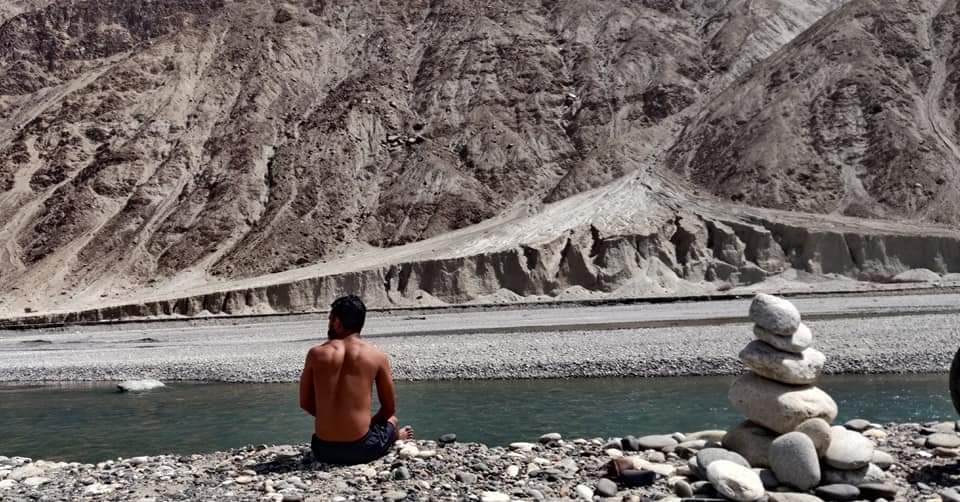 Talking to Barak Bulletin, Gautam Dey said that he loves to travel and experience road trips as he has been a longtime hodophile. Apparently, this trip happens to be his 3rd in the last 4 years. "This happens to be my 3rd long road trip. The first one was taken back in 2017, where I rode through 6 states of the northeast. Then I also went to Bhutan for another road trip, after which I decided to experience a road trip through 13 states of India. So, you can see that I love travelling across new places possessing natural scenic beauty", said Gautam Dey, who's also a father of two children.
By profession, Gautam Dey works at the Gauhati High Court. When asked if there was any special reason to undertake such a long and challenging road trip to Leh-Ladakh, Gautam said, "I always had this dream of exploring India on a scooter. Before this Ladakh trip, I had already covered most of India riding my scooter, so this time I decided to take on the mountains and nature. I've always been an admirer of natural scenic beauty and to travel through them is a pleasure that any traveller, be it a motorcycle or a scooter rider, would be more than happy to experience."
Also, in contrast to his earlier road trips, was there any difference this time as the country is currently going through a difficult phase of lockdown imposed in most states? To this, Gautam said, "Obviously, the difference could be felt, but not just due to the Corona pandemic. Yes, in earlier times, as the situation used to be normal, I'd also used to get the opportunity to try out different kinds of food dishes from different places that I used to visit, which is quite impossible now due to the Corona pandemic. Travellers or visitors are also rare these days due to the same. But also, keeping aside the Corona factor, this trip was also unique in the fact that all my earlier road trips were mostly through the major cities of India. This is the first instance where I got to travel across the challenging roads of high altitudes beside mighty mountains resting all over the northern part of India. This trip is something that I'll cherish for a long time for sure."