GCC students protest against implementation of Assam Accord's Clause 6
Amidst the ongoing hassle after NRC publication, a new fear has surfaced among the linguistic minorities living in Assam. Talks are that the govt. might try to implement Clause 6 of Assam Accord which will provide "constitutional, legislative and administrative safeguards" to the Assamese people and "promote the cultural, social, linguistic identity and heritage". In simple words, it means that jobs, land rights etc. might get exclusively reserved for original inhabitants or khilonjiyas though the definition of being an "Assamese" is still yet to get concluded.
Today, the students of Gurucharan College protested against Clause 6 implementation. Together, a group of 20-25 students irrespective of their organisational affiliations went to DC office & raised collective slogans like "ottacharir ottachar manchi  na", "osomiya ugrobadh manchi na manbo na".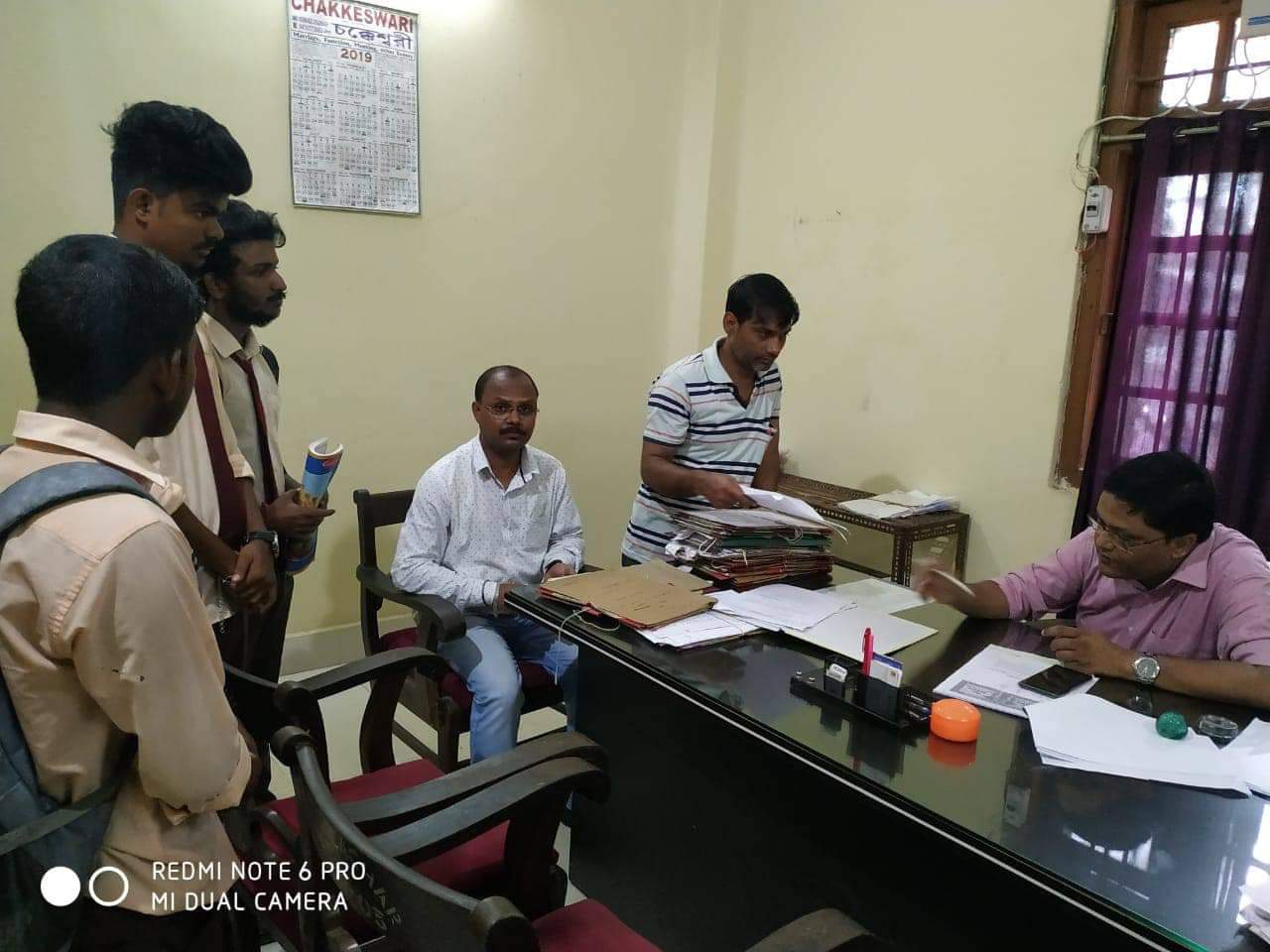 A memorandum was submitted to the DC addressed to the Prime Minister demanding exclusion of Barak from Clause 6 as no one from the Valley signed the Assam Accord and nor was any Bengali Hindu appointed to the Central Committee for implementation of the clause.
At this point, implementing it might endanger the existence of Bengalis and the general public of the Valley might loose their confidence over the Govt. if such treachery continues with existence and livelihood stated the memo. The memorandum contained the names of 50 signatories all of whom are students.