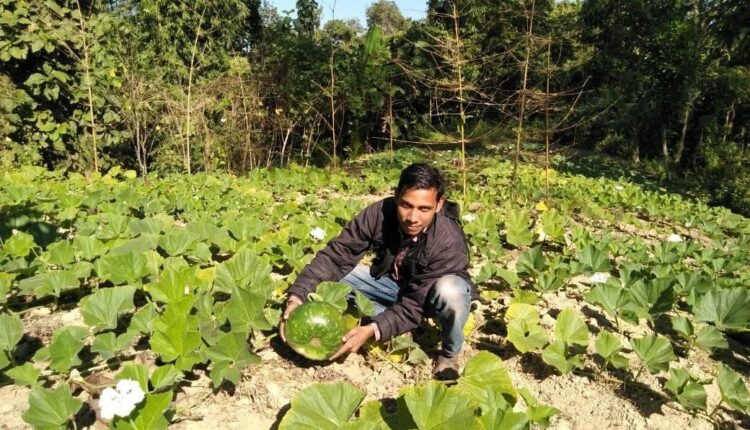 Graduate Farmer of Cachar leading the agri-tech revolution in rural Barak, empowering over a hundred farmers
By: Deepanwita Purkayastha and Jnanendra Das
India is the land of agriculture and right from the dawn of democracy in the country, the government gave utmost importance to the farming and agriculture sector of the country. Be it Lal Bahadur Shastri's "Jai Jawan, Jai Kisan" or the farmers protesting at the Tikri border for over a whole year, farmers have been at the helm of affairs in this country. With time, the farming industry is getting limited to just a handful of states and regions and traditional practice is dying among the coming generations. Even though there is a wave of change mostly influenced by demands from "organic" produce among millennial and health-savvy consumers. Graduate Farmer is one such initiative crawling into the startup ecosystem of this valley.
LLB Bapan Das is all set with his mission to revolutionise the agri-tech and farming sector in rural Cachar and the entire Barak. With his initiative of 'Graduate Farmer', this Cachar-based entrepreneur is trying to fulfil his dream of empowering the farmers of Barak Valley. "Farming or agriculture, unfortunately, is not seen as one of the glittering career paths. Most of the graduates of the valley try to take on jobs that are more accepted and valued by society. People presume that educated youths can not go for farming but in reality, farming is a booming industry now and hence, the name 'Graduate Farmer'. The intent behind this name is to welcome more people, both graduates and non-graduates and then encourage them to join this industry", said Bapan Das, the 28-year-old farmer.
Bapan is a law graduate who has taken up this very unconventional job but with conventional methods of farming along with his innovative ideas and scientific approach. His products include bamboo-based products, organic mushrooms and poultry, among various others. He is not just a "farmer" or product developer but an educator as well. The team of "Graduate Farmer" is now trying to develop a 'premix' for rooftop gardeners which will include all the nutrients required for a plant to thrive in a lightweight soil-less medium. Their business model is targeted to achieve the best from a mix of traditional knowledge and modern ways to implement it.
The network of Graduate Farmer includes a range of connected market systems where they sell the produce of the farmers and try to get the best profits out of it. The main objective is to create a system of independent farming and marketing. It is a social enterprise that trains and teaches farmers through digital platforms, newer and innovative techniques to increase the quantity and the quality of the yield. The profit-making system is a hassle-free one. Of the total sales, 60% of it directly goes to the farmer and the remaining amount is used to improve the marketing and other necessary equipment for the business. In just 2 years, more than 100 farmers got associated with the startup, and they are seeing a handsome 20 per cent year-on-year growth.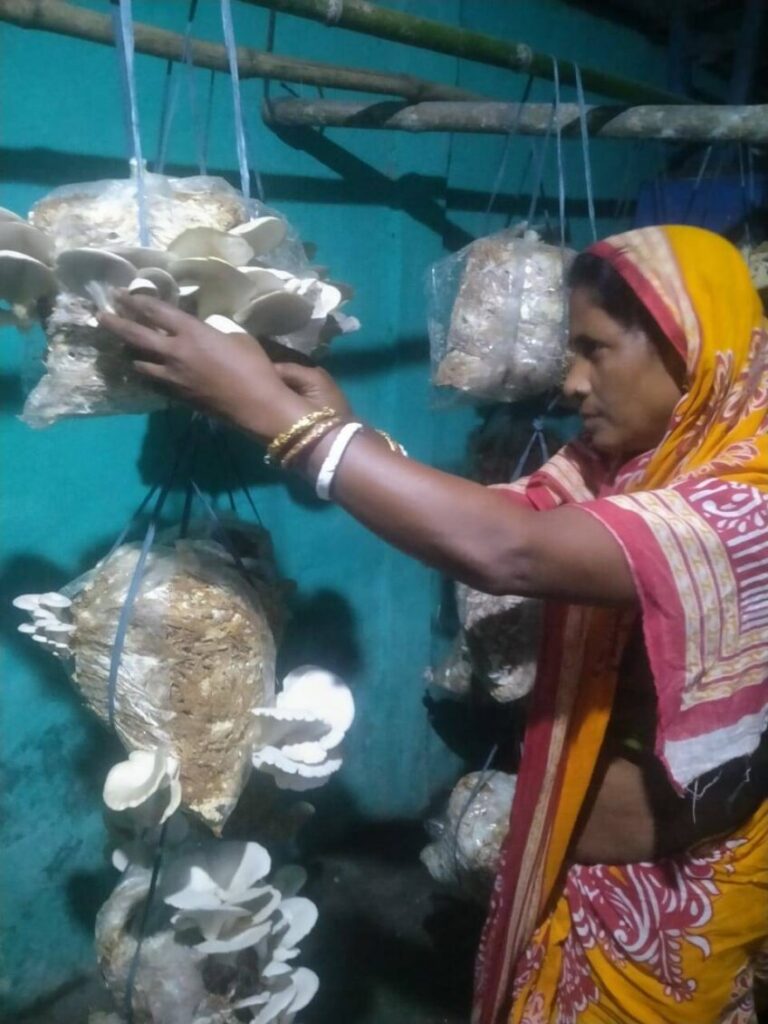 A significant part of the business is online. For their fresh mushrooms or bamboo products, the market is on Facebook and the customers are connected through their Facebook page. Orders can be placed online through the page or their WhatsApp business account. With the help of postal services, they make sure that the products reach their correct destination and for perishable items like mushrooms, they have their in-house delivery system. "As a self-funded enterprise, we do not have many huge investments to set up large farms. Instead, we have many farms situated near our markets, where the demand for our products is more, based on our customer database. Only last year, we made a sale of 5 lakhs worth of mushrooms just in Silchar", shared Bapan Das. "Our main farm, however, is in the Dilkush area of Cachar district, near my own place of residence".
The venture started during the lockdown but has managed to survive and flourish tremendously. Last October, Graduate Farmer's Bamboo Innovations also won the "National Bamboo Innovation Challenge" organised by Finovista. The Graduate Farmer community is growing each day as they have the perfect blend of traditional and unconventional ways of farming and technology. Their products, unlike many huge industries, are purely green and organic, which puts them forward in the race. Bapan graduated from A.K. Chandra Law College in 2021 and will be joining the courtroom soon. But his main aim is to take the community of Graduate Farmer even further. They will be soon launching their own website and a range of innovative organic products.
For more details check out their Facebook page: https://www.facebook.com/Graduate-Farmer-102417625065892