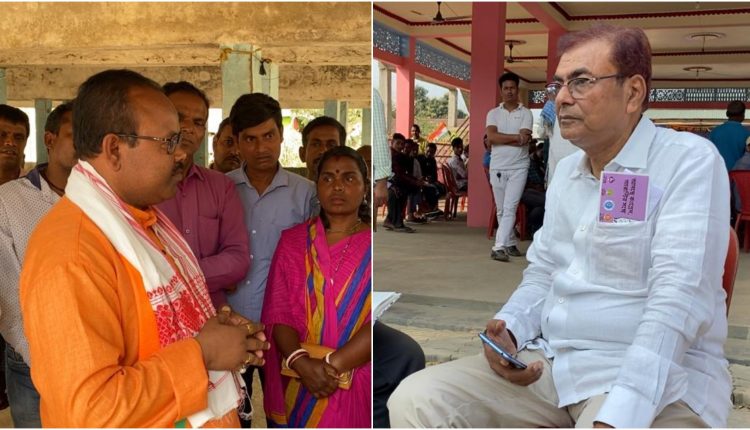 Barak Bulletin in its new initiative "Ground Zero" walked the length and breadth of Borkhola constituency. As a part of this new initiative, the team will visit each and every constituency and bring a perspective from ground zero.
From the outset, it became clear that it is a one on one race between BJP's new face Amalendu Das and veteran in Congress Misbahul Islam Laskar.
Laskar contested independently last year and lost to BJP's Kishore Nath by less than 30 votes. However, this year he is back in Congress and has the support of party's leadership. The sense on the ground is that he has gained a lot of grounds when it comes to the minority voters. "I don't think that is true. Hindu, Muslims, Tea tribes they will all vote for me and I will win by a huge margin," said Misbahul Islam Laskar in an interview with Biswa Kalyan Purkayastha and the ground zero team.
On the other hand, Amalendu Das who was also busy holding meetings among "Pramukhs" is upbeat about his chances. He echoed Himanta Biswa Sarma and said, "BJP is not a party based on individuals but it is a party where karyakartas shape individuals. I am one such Karyakarta who has been trusted and backed by the party. I feel honoured to have got the opportunity to serve the people of this constituency. This is my constituency, I am a son of a village in this constituency and I am sure the voters will vote in my favour," said Das.
The voters in their conversation with Bedobrata Banerjee and Biswa Kalyan Purkayastha shared their views on the upcoming election. "We are getting rice thanks to the Modi government," said a female voter who is a daily wager. Another auto-rickshaw driver said he will vote for a change as earlier he used to fill fuel at a far lower "What will happen with only rice, we must discuss the issue of price-rise," he added.
Many in Borkhola said they will back the BJP though they didn't even know the name of the candidate. "It does not matter who is the candidate here. What matters is that the BJP is taking the nation ahead. We like the idea of a leader like Narendra Modi. He gives us a sense that he is with us the poor and so we want to assure him that we are with him too," said another female leader.
140 rupees per day is still a big issue among the tea garden labourers and they have mixed opinion about both the political parties. "Promises were made but they weren't kept," said a tea garden worker. Another added, "We don't have land under out feet or roof over our head. Out issues remain unheard but we will give one more chance."
In the one on one race between Das and Laskar, at this stage Narendra Modi is ahead. However, Mahila Congress president visited Borkhola yesterday and she is set to visit again today. High profile visits and campaigning at grassroots level can swing the mood in favour of Misbahul Islam Laskar.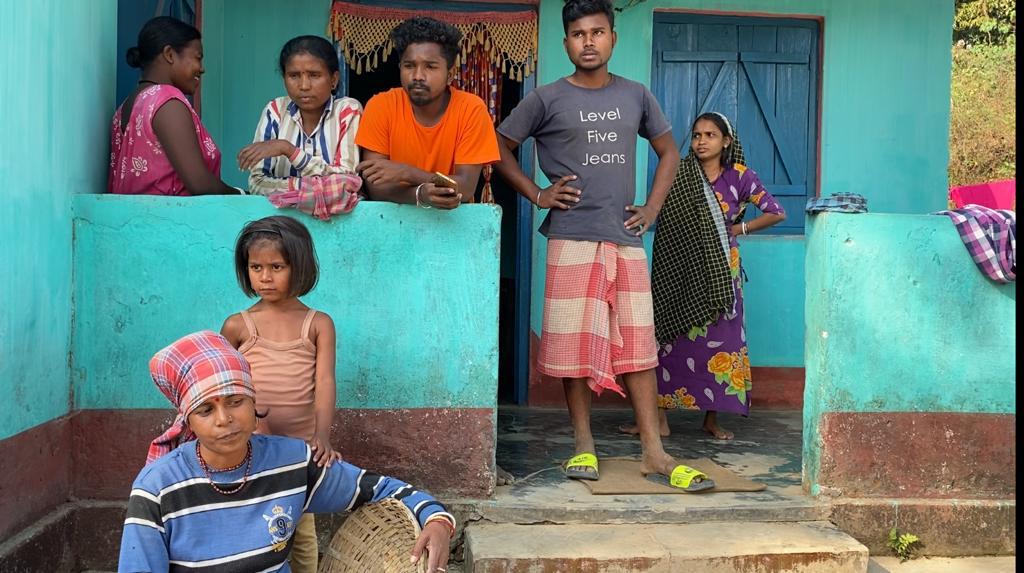 The entire Borkhola episode will be packaged in a video and released on Barak Bulletin's Facebook pages and YouTube channel. Do share your feedback on Ground Zero – Borkhola.